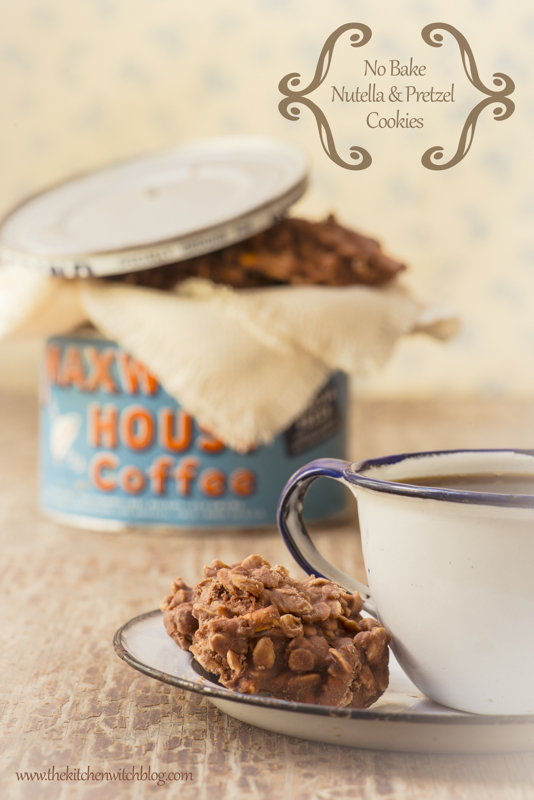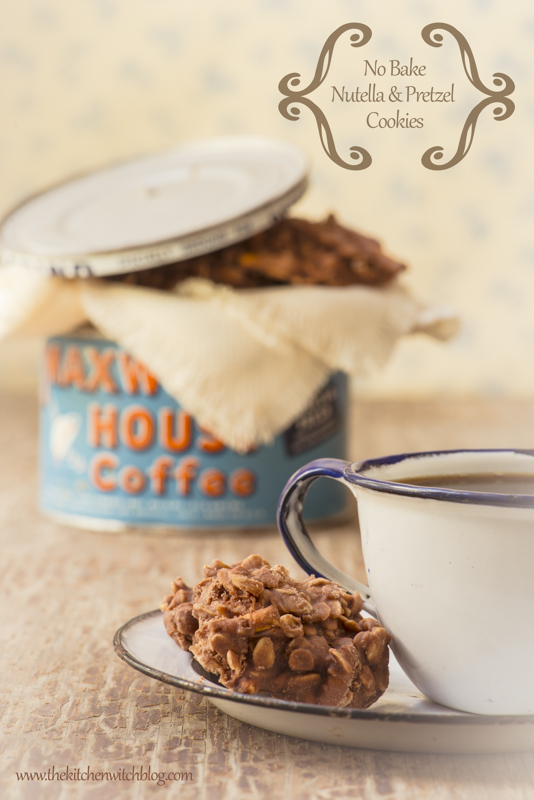 I cannot count how many times my mom would make no-bake cookies while I was growing up. I remember that she thought they were the most amazing 'cookie' ever. Quick, easy, sweet, chocolately and of course no oven required. Last minute bake sale no problem, last minute party no problem, last minute guests no problem. These cookies could be whipped up in no time and made very little mess so an easy clean-up followed. I guess that is pretty amazing.
I recently discovered that what we unimaginatively called no-bake cookies are in fact called Preacher's cookies in the Appalachian. The story goes that if you spotted the preacher at the bottom of the hill you could throw these cookies together and they would be ready by the time the preacher made it up the hill (source).
These cookies also go by "Cow Patty" (for obvious reasons) and "Poodgies" for, well, I have no explanation for the name Poodgie. Since my mom always called them no-bake, no-bake they will always be to me. I made these cookies for my 'adopted' grandkids one day when I realized that I didn't have any snacks for them at the house. I only had a short time before I needed to pick them up from school and these cookies were just the ticket.
Although I don't do a lot of sweets I do have a thing for the sweet and salty combo so I adjusted my mom's peanut butter and cocoa base to be replaced with Nutella and added some broken pretzels to the mix. I served the boys the cookies and they absolutely loved them. Since McGyver and I don't need cookies lying around the house, I sent the rest home with them. Next time I picked them up I asked if they enjoyed the cookies. They pouted and said they didn't get a chance to because their dad ate them all!
And who could blame him?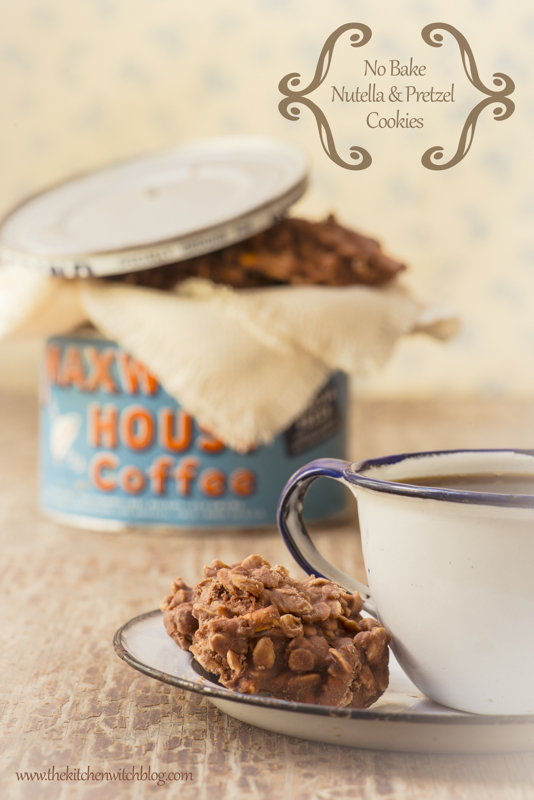 No-Bake Nutella and Pretzel Cookies
2016-06-10 19:21:58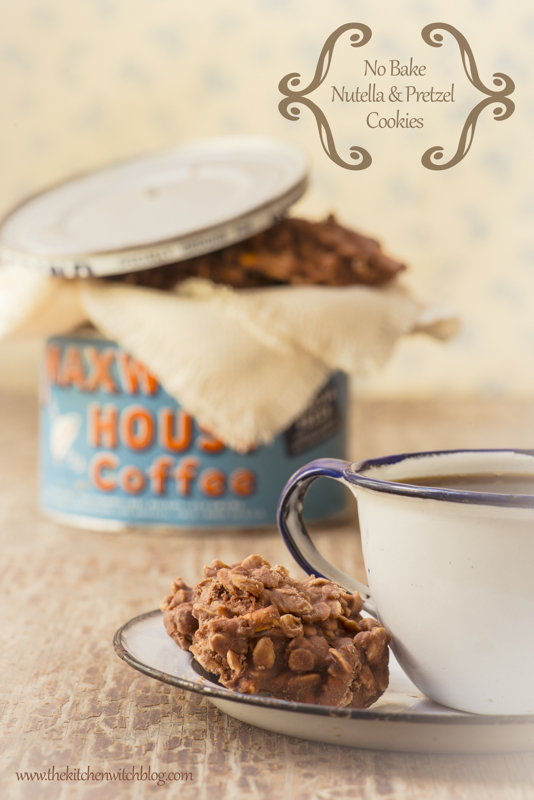 Ingredients
1 cup sugar
1/2 cup whole milk
1/2 cup unsalted butter
pinch of salt
3/4 cup Nutella
1 teaspoon vanilla
2 cups quick cooking oats
1 cup pretzels, broken into small pieces
Instructions
In a large sauce pot over medium high heat, bring sugar, milk, butter and salt to a boil. Boil for 1 minute. Remove from heat, add Nutella and vanilla, stir until smooth.
Fold in oats and pretzels. Let cool enough that the mixture starts holding together, about 3 minutes. Drop onto wax paper lined baking sheets. Let cool completely.
The Kitchen Witch http://www.thekitchenwitchblog.com/