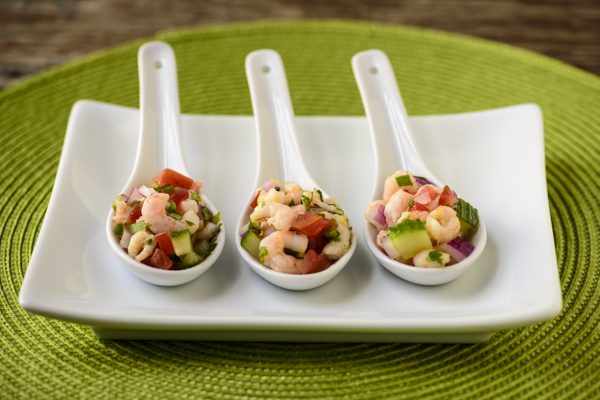 My roots are all seafood. I grew up the daughter of a Navy diver turned commercial fisherman. I was tortured as a young child and was forced to eat scallops, geoduck, crab, sea cucumbers, abalone, ling cod, octopus, and a variety of other seafood. It depended on what my dad was diving for at the time or what he traded for.
That right, while all the other kids were eating hamburgers, I was eating clam cakes. And I didn't appreciate it, at least not as much as I should have. Now I've gone from seafood and shores to meat and mountains. I've landed smack dab into serious cattle country and a hunting paradise.
And what do I want to eat?
Seafood.
The expensive kind.
All the time.
I enjoy a good steak and wild game, but given a choice I'd choose seafood.
I hadn't realized it, but when I made my menu for my Mexican cooking class it included a seafood starter and a seafood main. The theme was Mexi-light so I guess seafood was also a natural choice.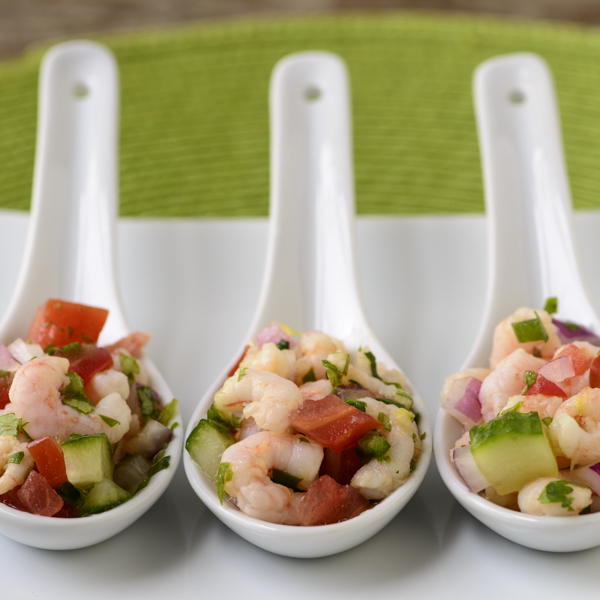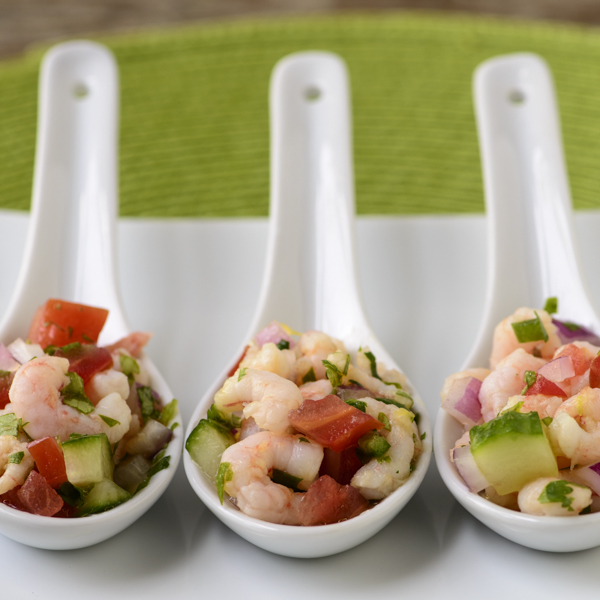 I made this mock ceviche. I call it mock because a traditional ceviche, the citrus juice 'cooks' the shrimp. Which freaks some people out, especially if you are in cattle country. Instead this version tastes just like a ceviche but it is simply marinated shrimp.
Salad shrimp.
Cheap shrimp.
Bite sized shrimp.
Mock ceviche, perfect for cattle country folks and girls from the shore.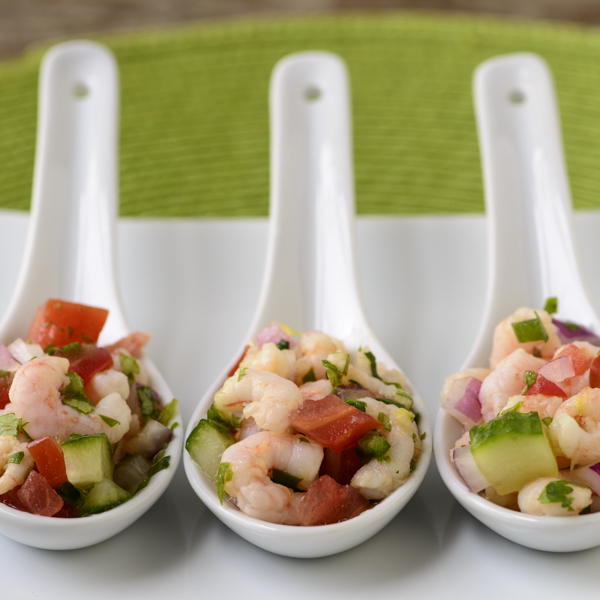 Chile Lime Shrimp Cocktail (Ceviche)
2016-06-09 20:37:14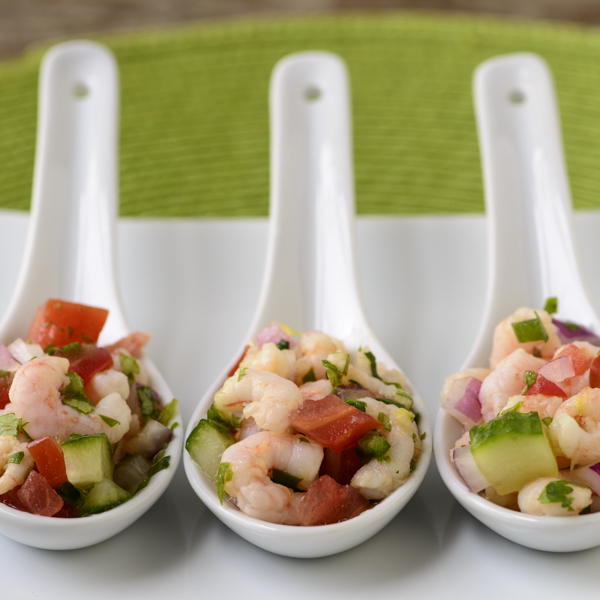 Ingredients
1 pound medium-small cooked shrimp, peeled and deveined
Juice from two limes
Juice from two lemons
Juice from two oranges
1 cup finely chopped red onion
1 Serrano chile, ribs and seeds removed, minced
1 cup chopped cilantro
½ English cucumber, diced into 1/2-inch pieces
1 tomato, diced
1 teaspoon Olive oil
Kosher salt to taste
Instructions
Cut each piece of shrimp in half, or into inch-long pieces. Place shrimp in a glass or ceramic bowl. Mix in the lime, orange and lemon juice. Mix in the chopped red onion and Serrano chile. Refrigerate an hour. Right before serving, add the cilantro, tomato and cucumber. Serve in cocktail glasses or shot glasses with cocktail forks or with tortilla chips.
Adapted from eatingwell.com
Adapted from eatingwell.com
The Kitchen Witch http://www.thekitchenwitchblog.com/