This last Saturday I was delighted to experience a Farm to table chef tasting put on by our very talented Janet Neil, Chef/Owner of Bert & Ernies Tavern here in Great Falls. Janet collaborated with many of our local farmer's and businesses to put this event together.
I could ramble on in great detail but I'll let the pictures do most of the talking…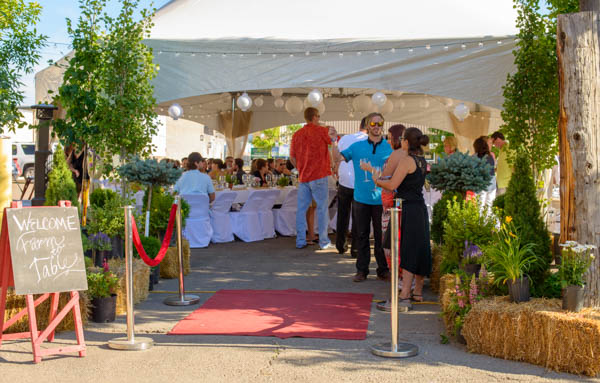 The decor was adorbs!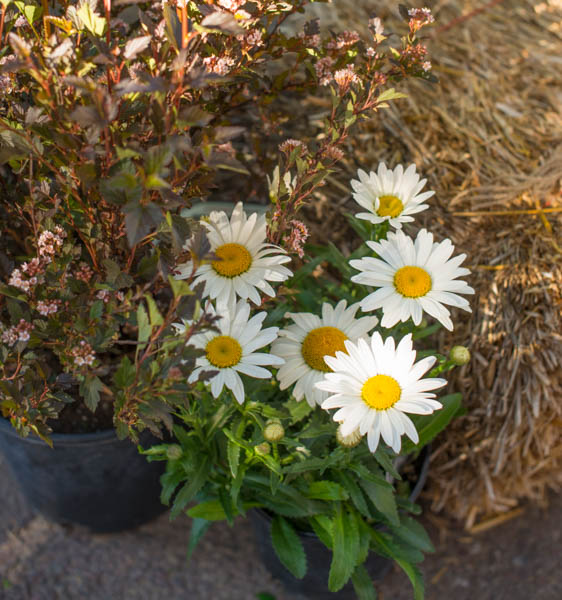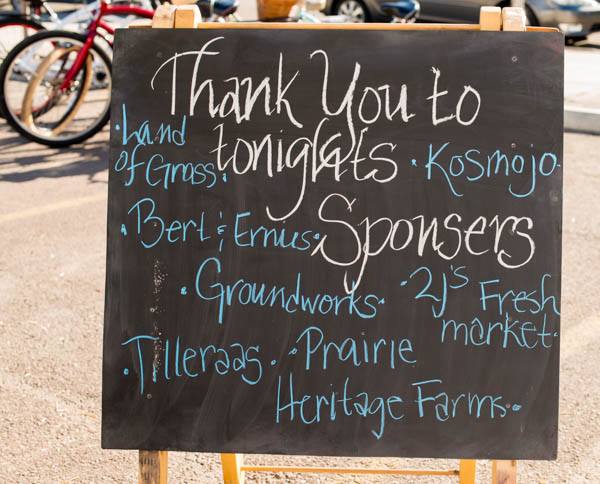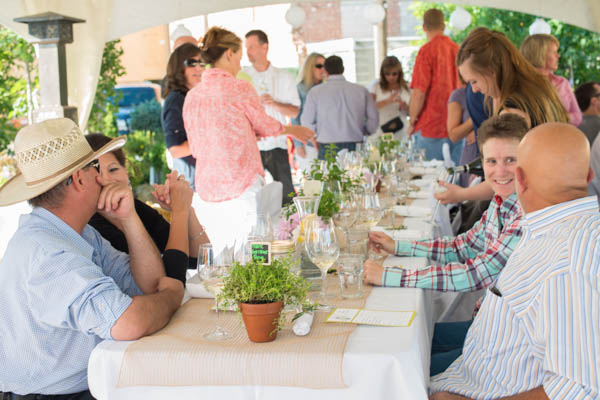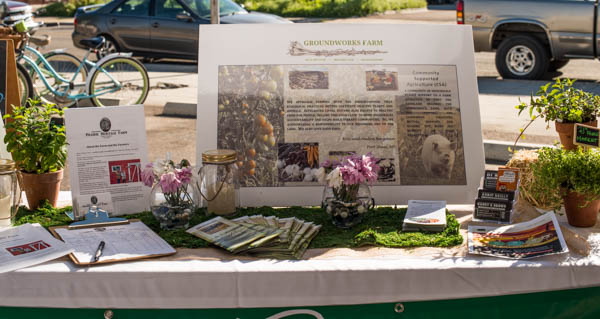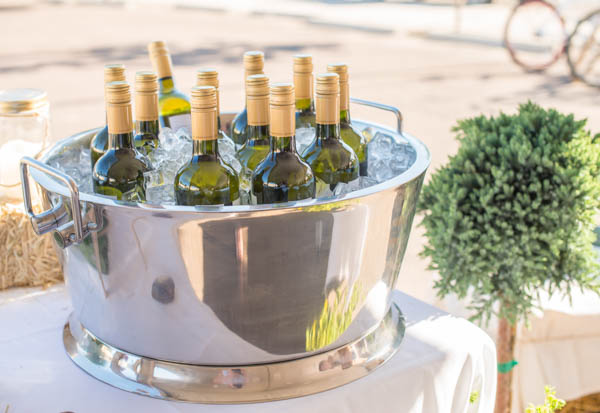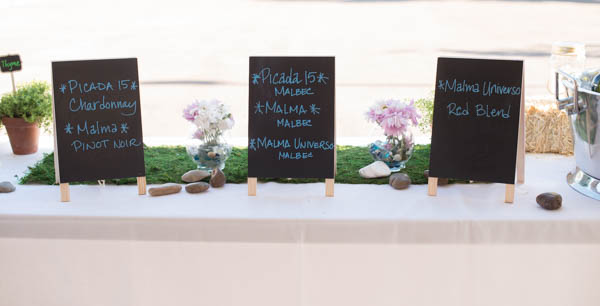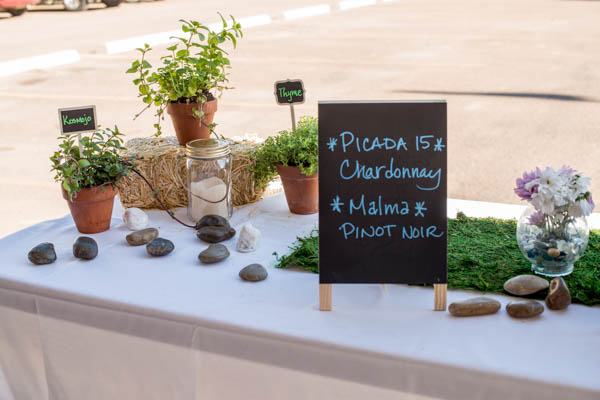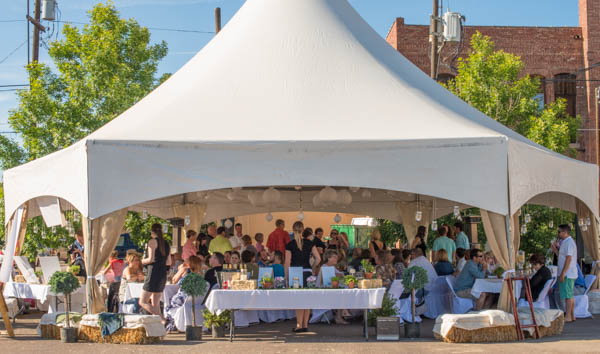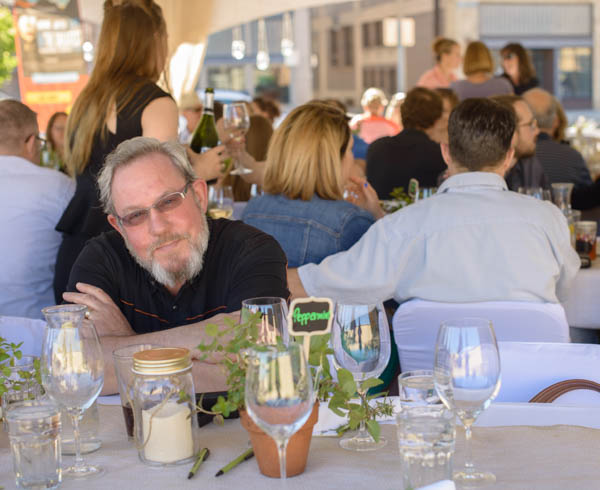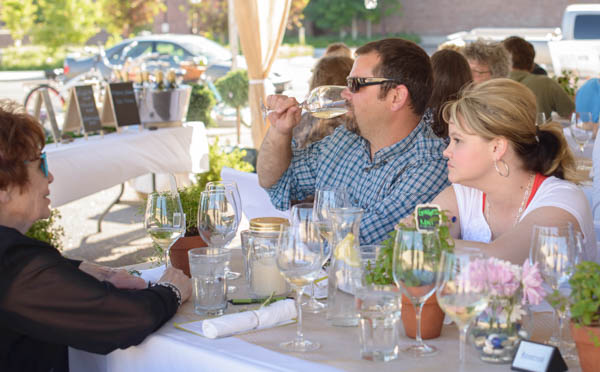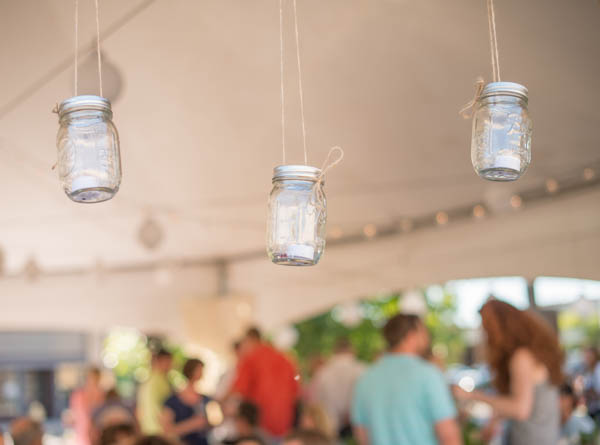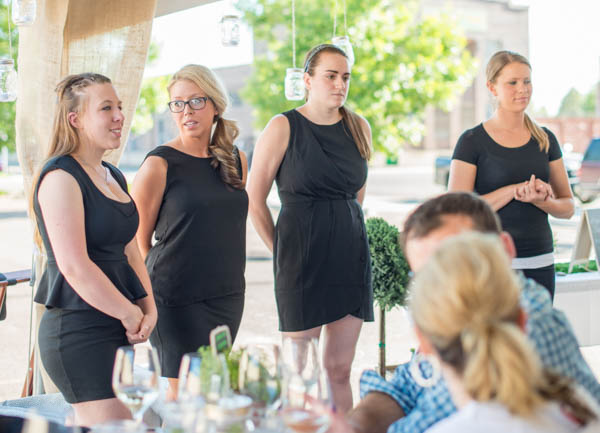 The beautiful and talented Chef Janet Neil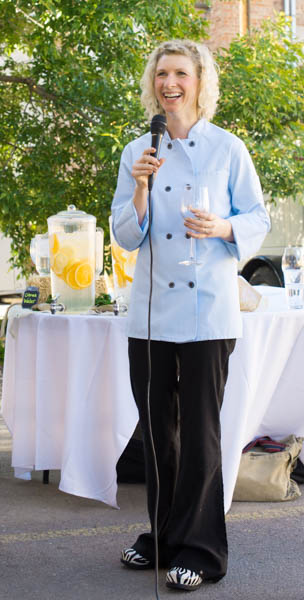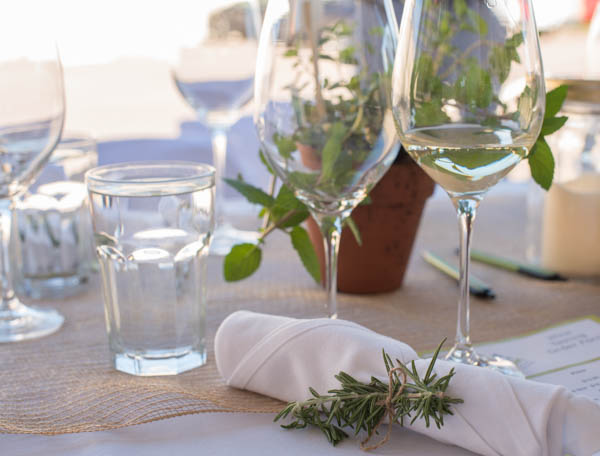 First course: Swiss chard tart, beet and wine pickled eggs, pear soup and fresh green salad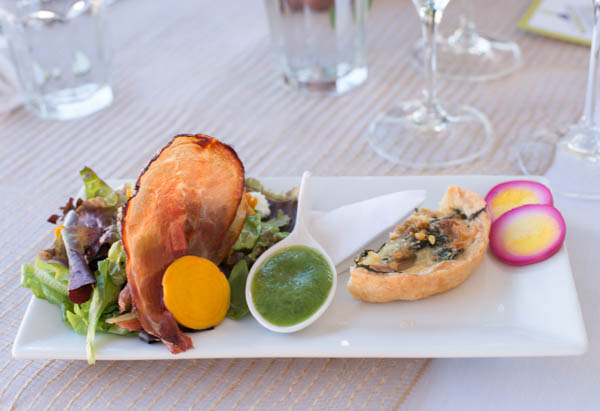 Mark Tronson from Wines by Wednesday explaining the wine tasting and ordering card,
he also introduced…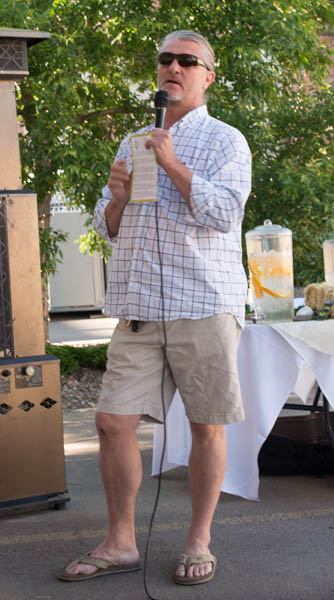 this handsome young man from Argentina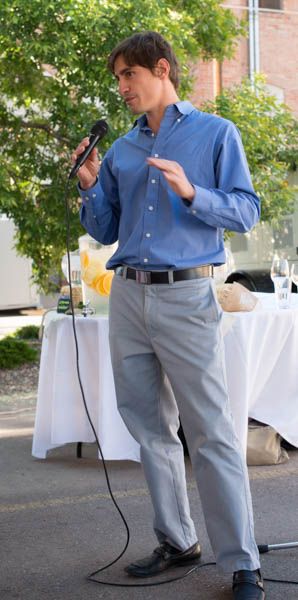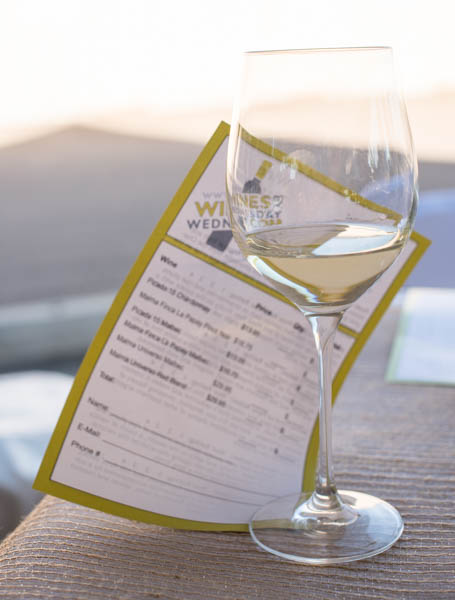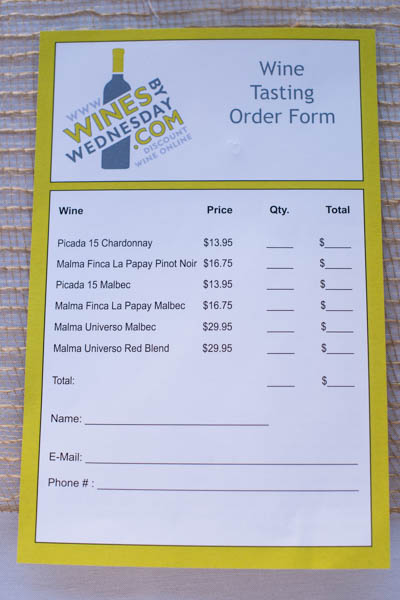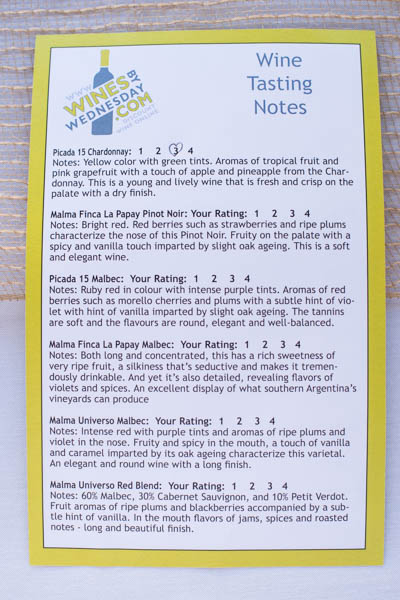 Chef Janet also did a siracha pickle of chard..sweet and spicy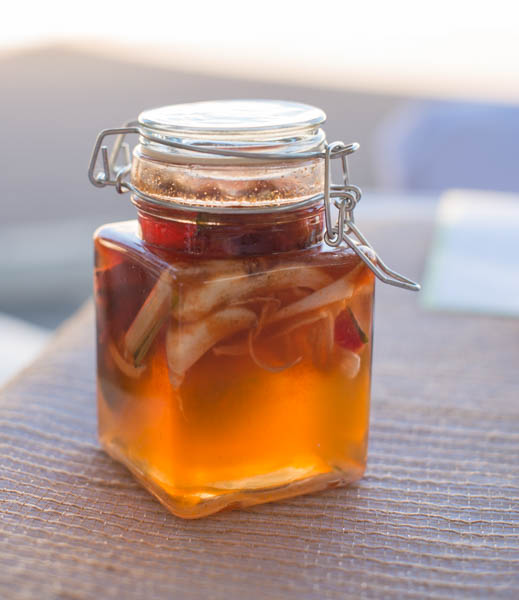 Second course: Salmon rollatini and a farro, brie risotto with a kale chip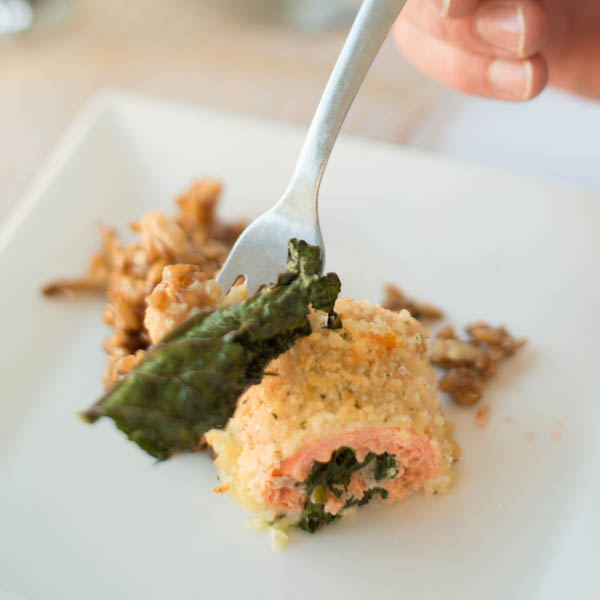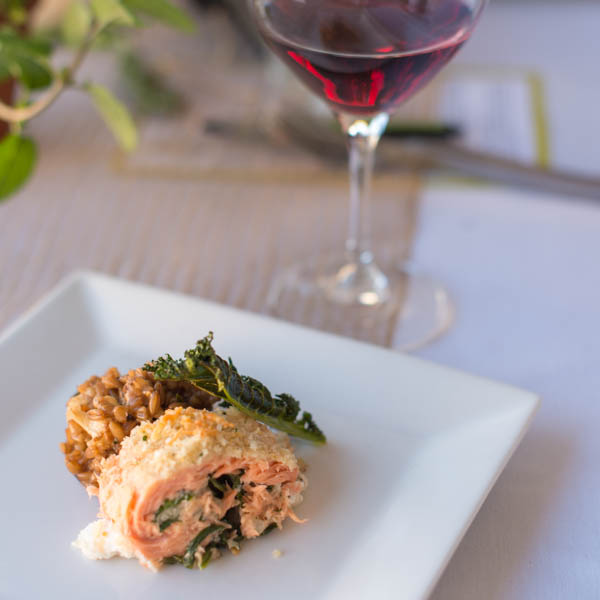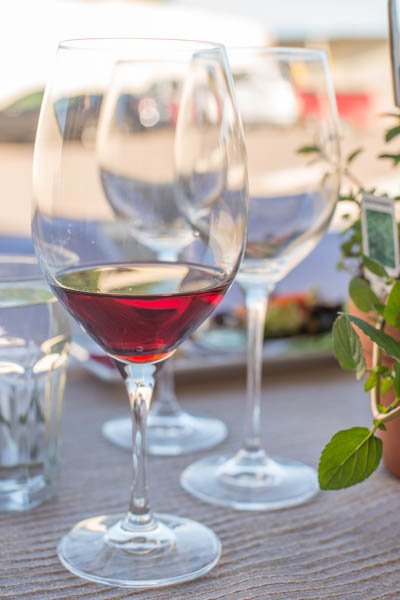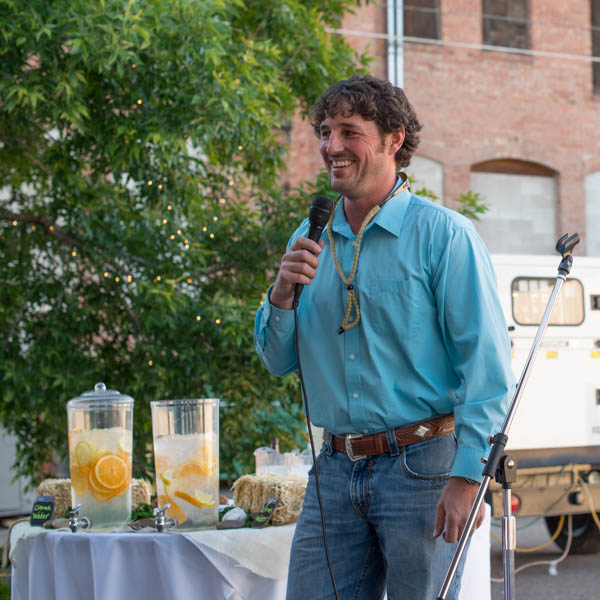 Why yes, pour me two!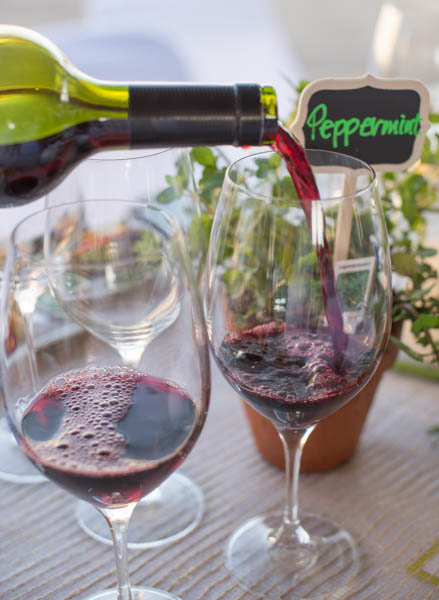 Third course: Ode to Groundworks Farm, wine braised pork pot pie and a carrot puree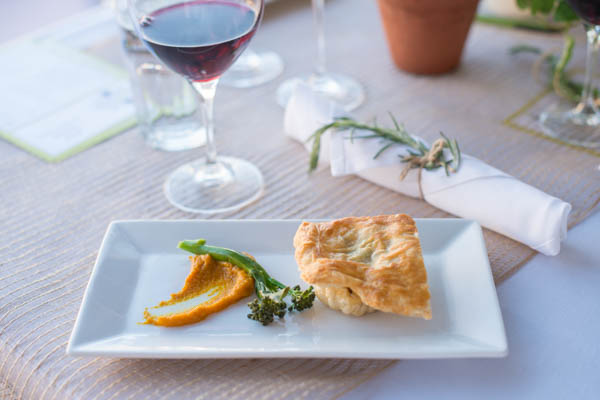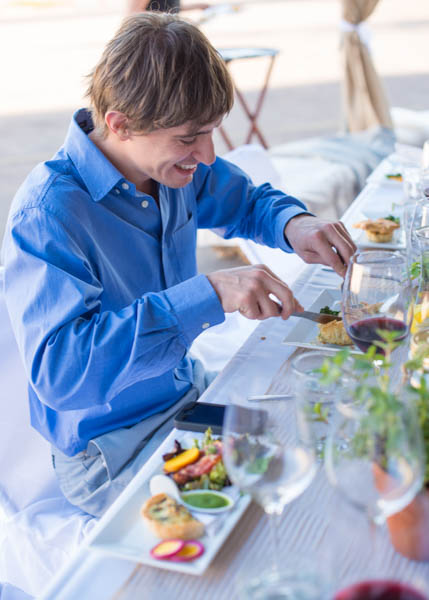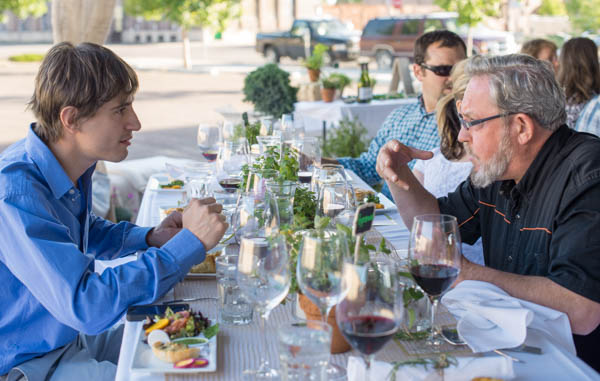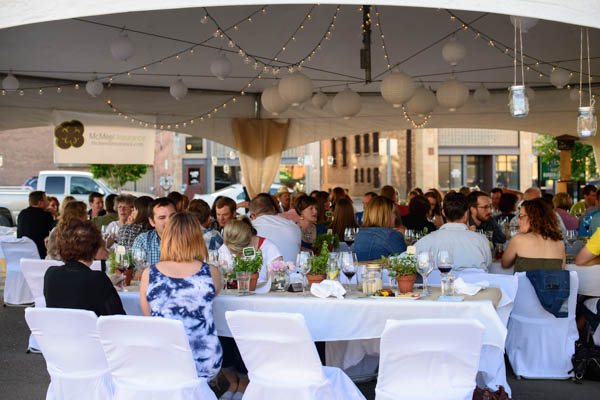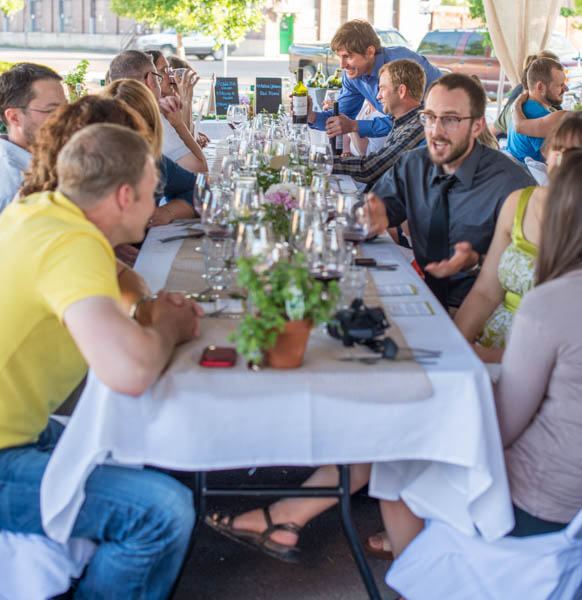 Fourth Course: Land of Grass Lamb over Mediterranean style barley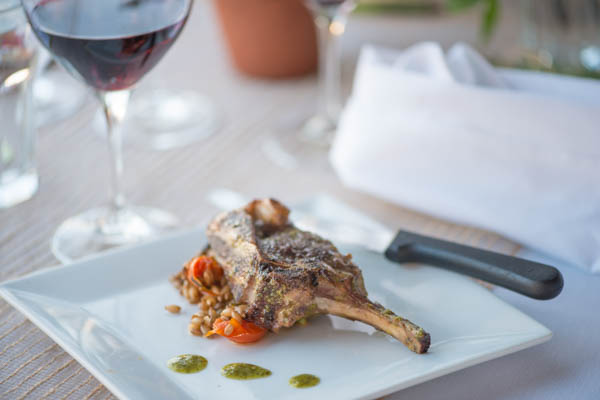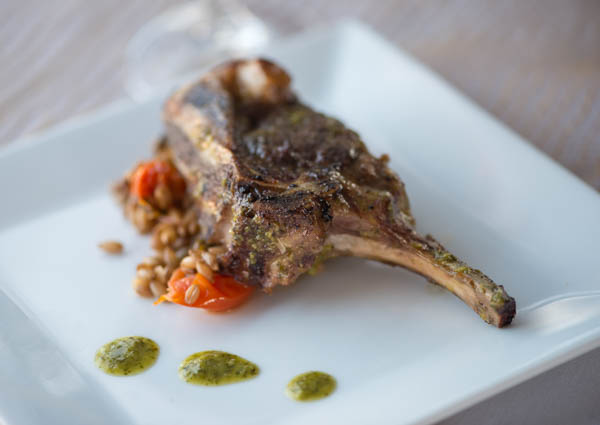 I think McGyver was enjoying it!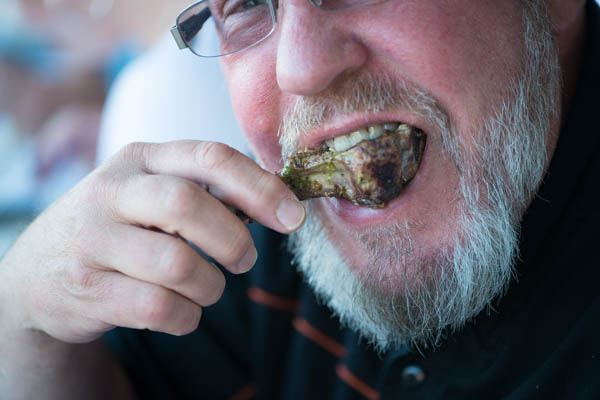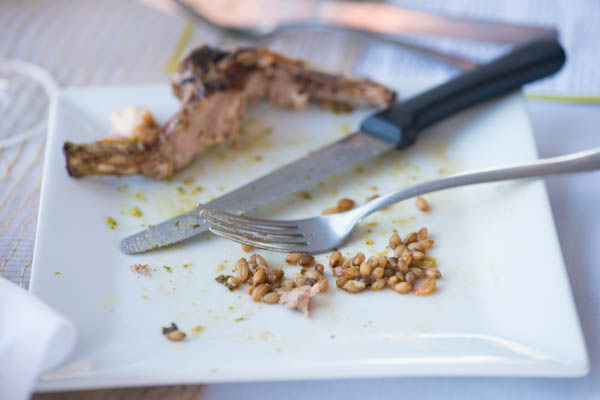 Live music, just perfect!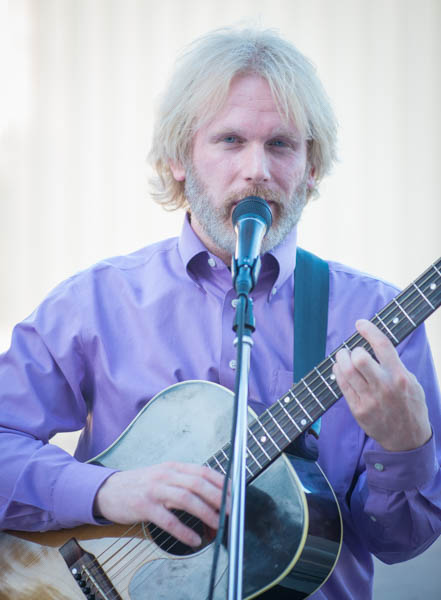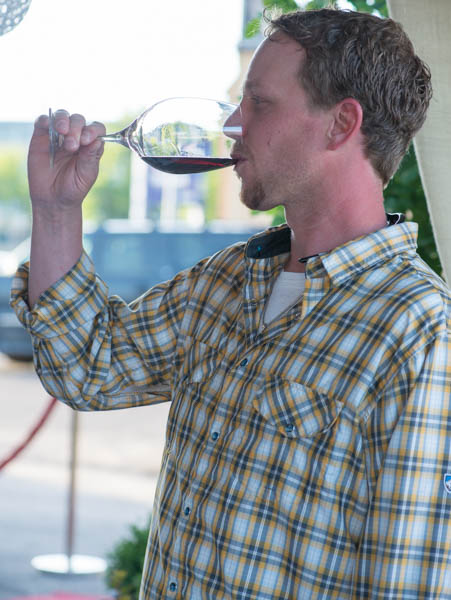 Fifth Course: Montana Waygu beef with an herb butter and a potato gratin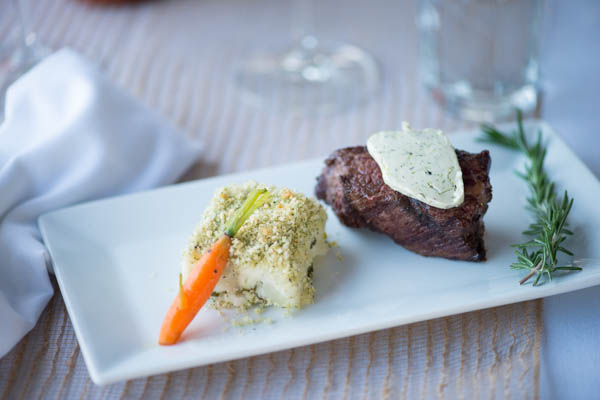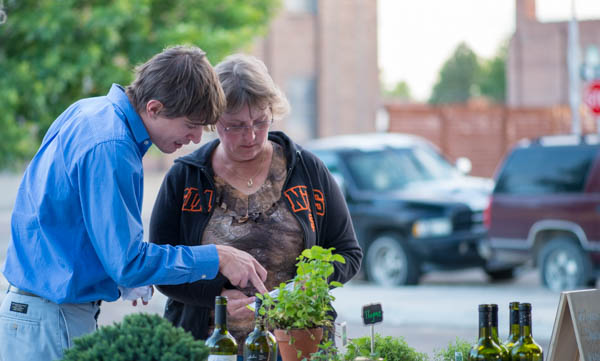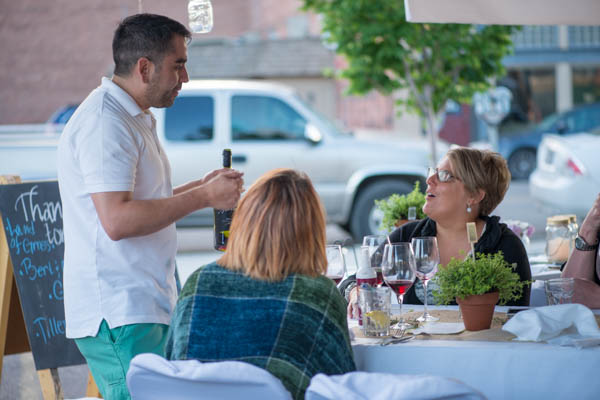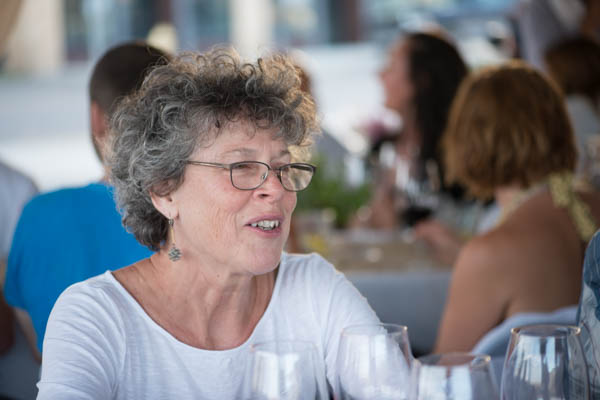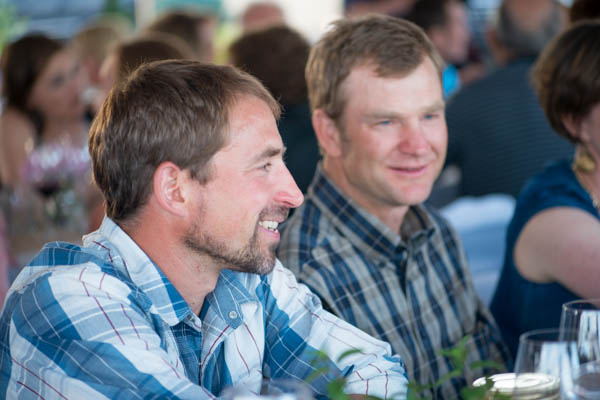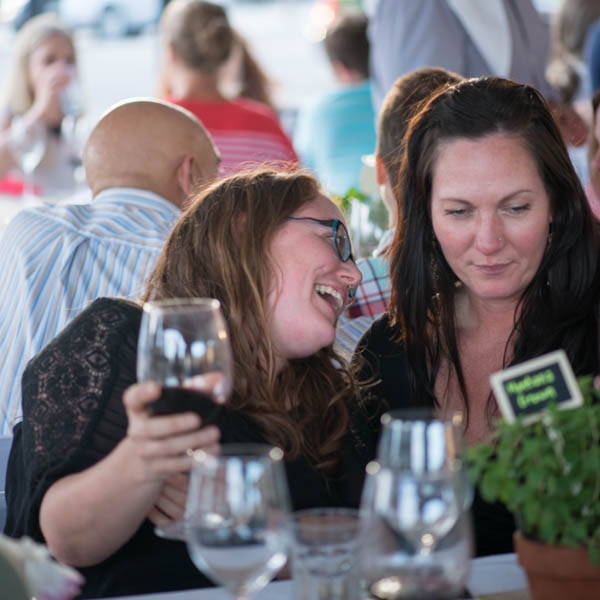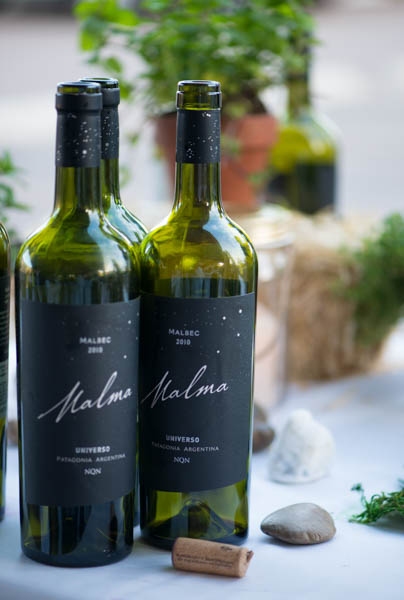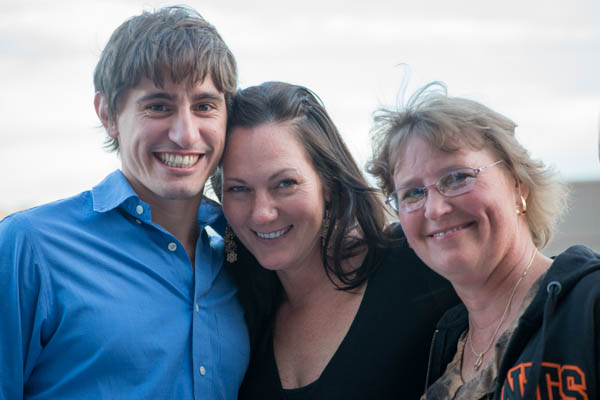 Dessert course: Wine gelato and a rhubarb barley crumble
I got kind of busy socializing and shooting photo, my gelato had almost turned back to wine when I got back.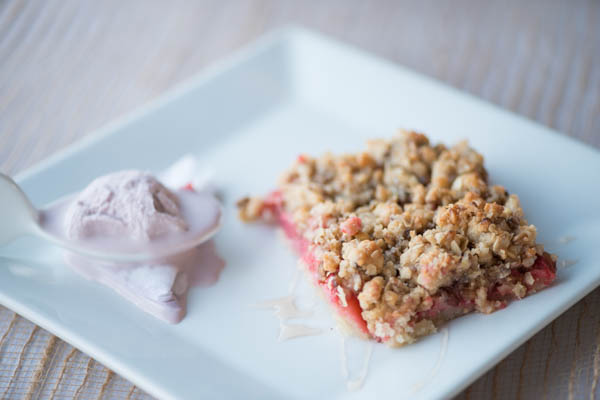 If you live in the local area and are interested in a CSA, purchasing lamb, pork or grains you'll find most the businesses at our Farmer's Market or you can contact via their website.
Groundworks Farm (I get my pork and produce from them, even for the Cafe)
Prairie Heritage Farm (grains, veggies and heritage turkeys) I'm already on the list for a 2014 turkey
Land of Grass (I've been buying my lamb from Lisa for years, love that lady and her lamb, they also sell beef)
Wines by Wednesday (wines and a great place to have lunch)
2J's Fresh Market (Great Falls local organic store, they also do special orders)
Tilleraas (great place for plants and landscaping)
of course if you are ever in Great Falls you must eat at Bert & Ernies Tavern and Grill