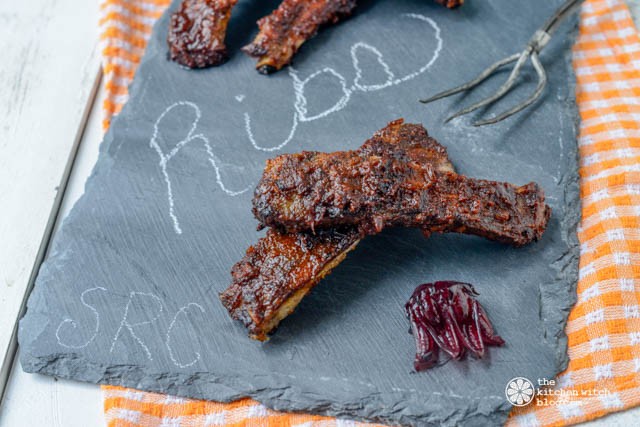 I've turned into such an inconsistent blogger, my life has been railroaded with a platter full of work and activities. After retiring from the Air Force I was trying to find my way, I loved food, any thing and everything to do with food. So I blogged, then went to photography school, then volunteered as a board member of our community gardens (now I'm the President), got involved with a downtown business women's group (that has done amazing things), started a cafe, stopped a cafe and took over a cooking school…oh yeah and I shoot and write food articles for magazines. I don't make much but I love what I do, after all, everything has to do with food one way or another, except that I just don't have time…
That is my lead into and poor excuse(s) for not having my Secret Recipe Club post up in time. I can't believed
I orphaned someone. I've been doing SRC almost since it's beginning, it's the one consistent part of my blogging. It's my lifesaver, it brings me back and keeps me focused. This is how it all started!
I was so judgmental of other bloggers who orphaned someone, who couldn't post on time. I mean really, you just don't leave people hanging! For me especially, with 22 years in the military, you can just imagine how goal/deadline focused I can be. There's been more than once when I've stepped up and covered last minute to prevent this very thing!
My very deepest apologies to Catherine, Tammy and Michael, the Pappas family that are the bloggers behind Living the Gourmet for making you an orphan on reveal day. Fortunately I am able to post with Group D (thanks Group D for letting me tag along) to hopefully make up for it (well at least a tiny bit).
What's all this talk about SRC, reveal day and groups? Secret Recipe Club is a group of passionate food bloggers that are assigned another blog (secretly) each month. We select a recipe (usually put our own little spin on it) and all post on the same day. It is great fun to go and find out who had who and what recipe they selected.
Since I've lamented long enough on my failure to reveal on time (party pooper) let's get down to some serious recipe business.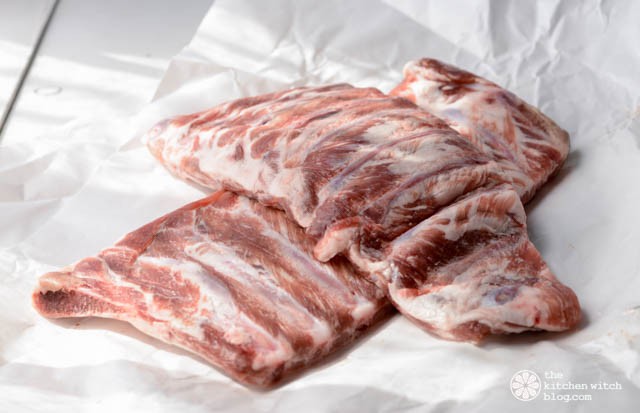 I adored Living the Gourmet (LTG), their blog title is my exact sentiment. Clearly they have a great grasp of gourmet and doable. Gourmet doesn't mean a recipe has to have a long list of ingredients, or it's fancy looking, or takes days to make. Gourmet, to me, is food we like to eat with that little extra something special. Like some gourmet fairy came along and waved their magic wand and turned the ordinary into extraordinary.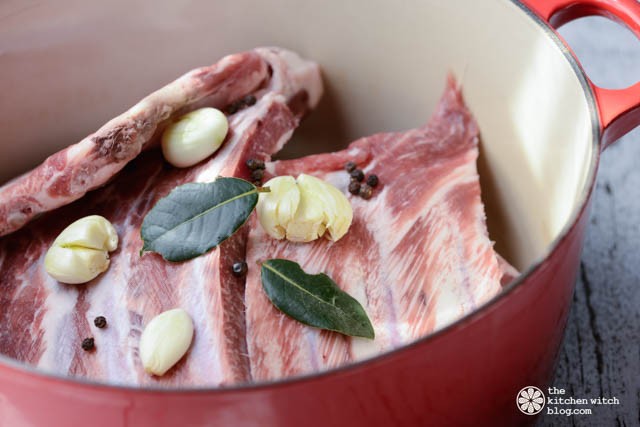 And that's how it is with these ribs. Ribs and gourmet may not sound like a truism, but I assure you it can be. This LTG recipe caught my eye in that the marinade called for classic rub ingredients (brown sugar, cumin, cayenne, paprika, garlic, pepper, and onion), then it added coffee which isn't uncommon, but the twist was the apricot jam. Intriguing.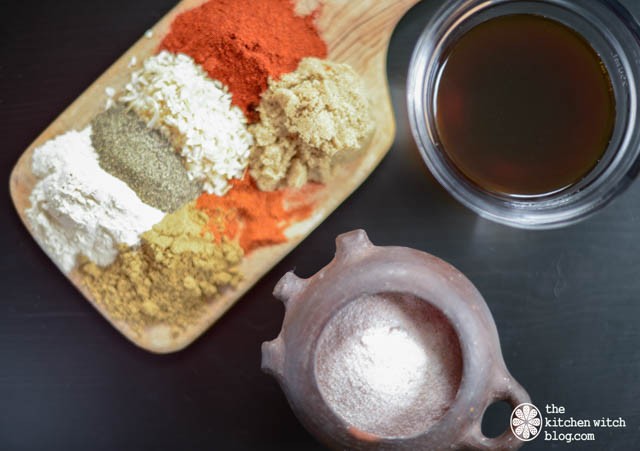 Of course I had to adapt the original recipe to our family and the fact that I didn't have any apricot preserves. Actually I didn't have any jam that remotely sounded like it would work (strawberry banana being the only one I had). That led to some digging and the aha moment of hibiscus flowers. Just the name hibiscus gives a gourmet flair, don't you think? So I used the syrup part of the flowers in place of the apricot preserves.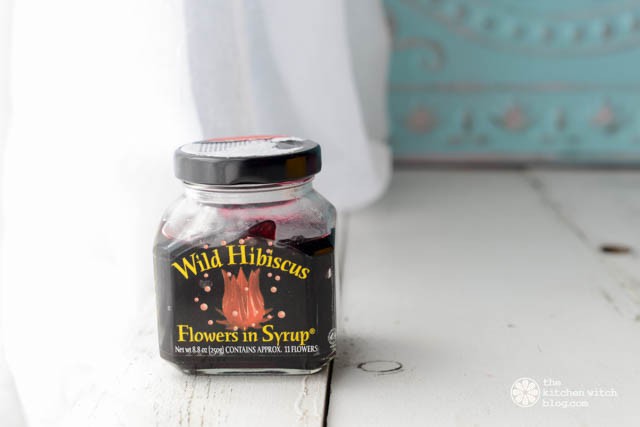 The other change I made was to adapt the recipe for grilling. It's definitely grilling season, time to turn off the ovens and go outside! To do that, I simmered the ribs for an hour (versus the 10 minutes LTG called for followed by baking in the oven), then turned the cooking marinade into a wet rub.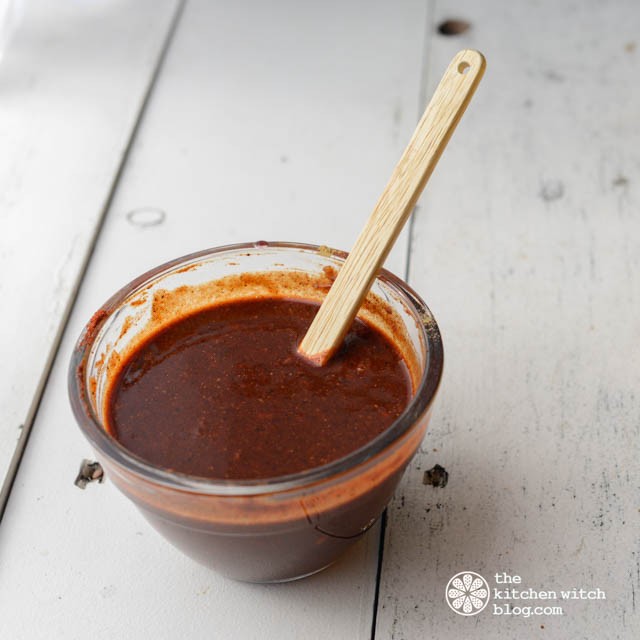 I marinated the ribs in the wet rub for 4 hours, then finished them off on the grill. It took about 15 minutes. Since I had doubled the marinade/rub ingredients but only used half. I used the other half as a basis for a BBQ sauce. I added some ketchup, cider vinegar and more hibiscus syrup which resulted in a perfect saucy finish to the ribs.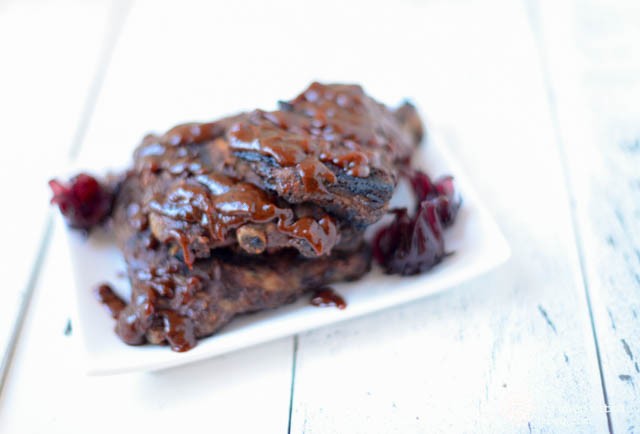 To boil or not boil spareribs? I have just a couple notes on whether boiling ribs before grilling them makes a difference. Which of course depends on what result you want. If your dish is all about the sauce and you want super tender fall off the bone ribs, then simmer them. If you want super porkalicious ribs, cook em' low and slow on the grill or in the smoker. While simmering ribs in a flavorful water does tenderize them, some of that pork flavor leaches out. However, in this case the recipe was all about the gourmet sauce, the ribs merely a vehicle (like chips and dips) to showcase it.
Because my marinade was a wet one, I choose to simmer long at the beginning then spend a short time on the grill. Wet marinades, like sauces, have a tendency to burn. While I enjoy nice blackened bits on anything grilled I prefer it not to be charcoaled.
We ended up with a rich and robust rib with a sweet and subtle floral undertone (I also chopped up a few flowers and sprinkled them on the ribs…hence the chunky look in the first photo). there was also a nice little spice to it due to the cayenne. LTG's original recipe called for 1 tablespoon cayenne, if I double it, that would have been 2 tablespoons and way to hot for our family. I reduce it down to about 1 1/2 teaspoons overall and it still had quite a zip. If you don't like it too spicy, you can omit it or I'd start with 1/2 teaspoon and work my way up.
This is definitely a recipe I would make again when I want to live the gourmet!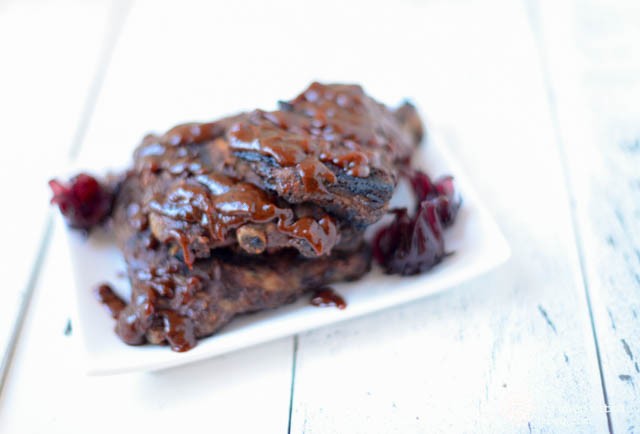 Coffee and Hibiscus Spareribs
2016-06-08 15:49:37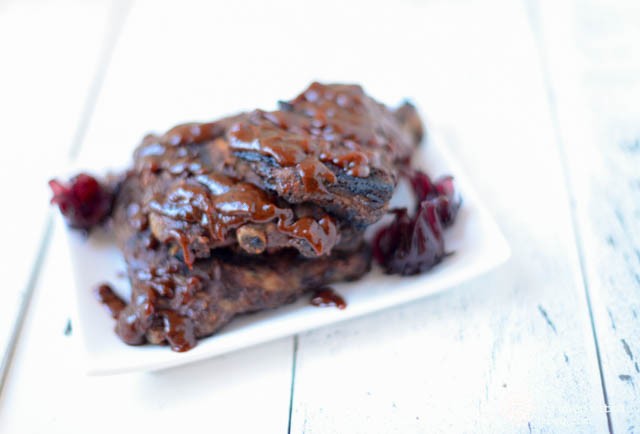 Serves 4
Ingredients
2 1/2 to 3 pounds Pork Spareribs cut into 3 or 4 rib portions
4 to 6 cloves garlic
1 tablespoon peppercorns
4 bay leaves (or two fresh)
Rub
1 cup black coffee
2 tablespoons dried minced onion
1/4 cup brown sugar
3 tablespoons hibiscus syrup
2 tablespoons ground cumin
2 tablespoons paprika
2 tablespoons garlic powder
1 tablespoon black pepper
1 tablespoon Himalayan salt
1/2 to 2 teaspoons cayenne pepper
Sauce
1/2 recipe rub mixture
1 cup ketchup
1/4 cup apple cider vinegar
1/4 cup hibiscus syrup
Hibiscus flowers in syrup for garnish (optional)
Instructions
Place ribs in a large pot with garlic, peppercorns, and bayleaves, Cover with water, bring to a boil, reduce heat and simmer 1 hour. Drain the ribs and let cool.
Rub: Place coffee in a small bowl, add dried minced onion. Let the onions soak for 2 minutes or until softened, add remaining marinade ingredients. Stir well to combine.
Place ribs on a rimmed baking sheet and brush with 1/2 the rub. Cover and refrigerate for 4 hours and up to 24 hours.
Remove ribs from refrigerator and bring up to room temperature. Make sauce: in a small sauce pan and remaining rub, ketchup, vinegar and hibiscus syrup, bring to a low boil, reduce heat and simmer 30 minutes stirring frequently.
Preheat grill to medium. Grill ribs, turning occasionally till heated through and blackened a bit in spots. Serve with sauce and hibiscus flowers.
The Kitchen Witch http://www.thekitchenwitchblog.com/

For posting from Group C you can follow the links from my patient group C leader Debbi, on her blog Debbi Does Dinner Healthy.

And you check some great recipes with Group D



Wordpress dot com:

Wordpress plug-in: [inlinkz_linkup id=512168 mode=1]