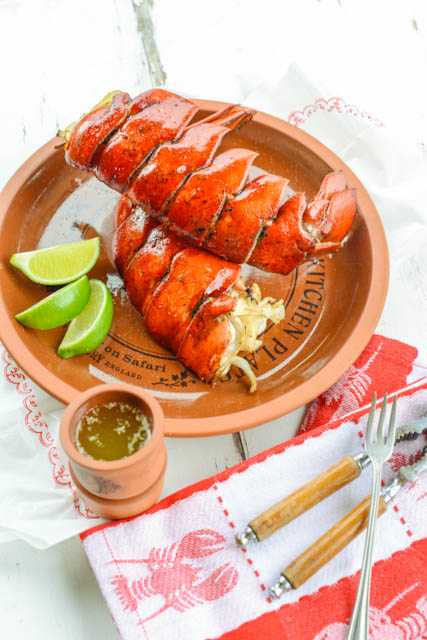 At this point in our lives my husband has everything he needs and then some, truthfully he has more than he needs. This makes it difficult to buy him gifts. Just when I think I've thought of the perfect thing, like the time I decided to get him a miter saw, he ends up buying it before the event. In this case it's still new, in the box, a year later…so maybe it's good that I didn't choose that gift (and to tell the truth it's because I had a project for him to work on, which is probably why it's still new in the box).
As the years have passed I've had to get more creative, for example this Father's Day was spent at the cabin, I pampered him and fed him all sorts of manly things like thick cut steaks and gi-gormous lobsters. The way (still) to my hubby's heart is through his stomach, and boy do I give him a lot of loving that way.
The problem is we live in Montana, which means that the steaks are no problem but the lobsters; well that's a different story. I wanted man-sized lobster, not those pesky little tails they sell in the grocery store. Thank goodness my path crossed with Joe, a Maine Lobster Fisherman, he has a company called Lobster Anywhere.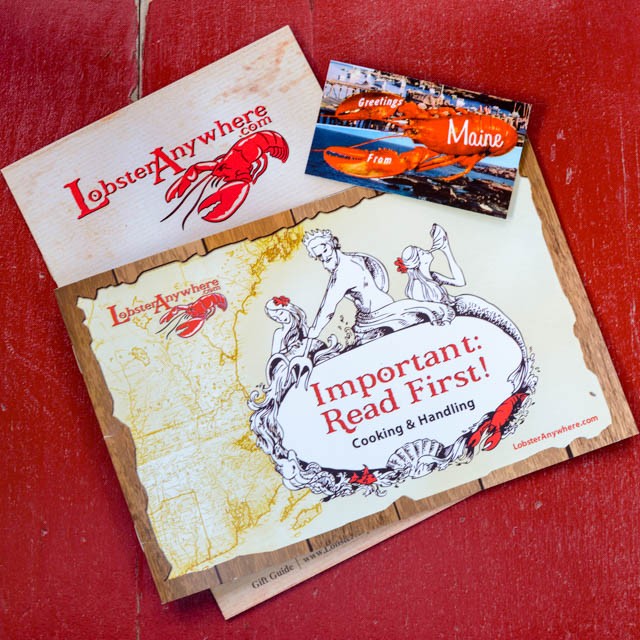 Disclaimer time, I am not being paid to review or post about his product! I did exchange some photography for goods though 😉
Lobsteranywhere.com is obviously an online shop for lobster and also shrimp, chowder, lobster rolls, steaks and more. You can get live lobster or frozen. The lobster is packed in dry ice, a cooler, then boxed and shipped. I received two lobster tails, amazingly huge lobster tails. Like the size of my forearm and weighing in just over 1 pound! I also got a super handy guide with tips, cooking directions and recipes.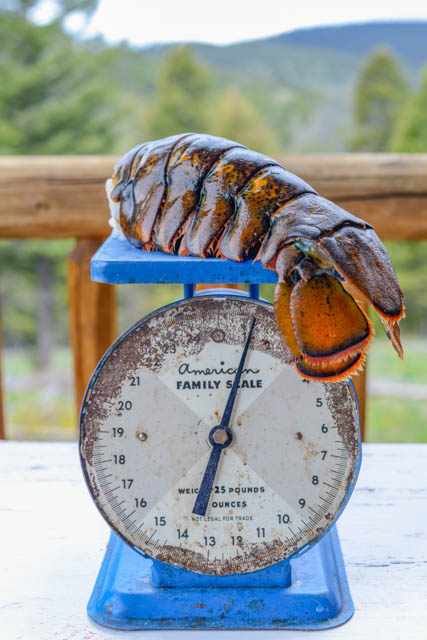 Each tail was enough for two or one McGyver. To manly up this dish I grilled the lobster on our cowboy grill and basted them with tequila lime butter. It was served up with a little extra tequila lime butter on the side.
If you've never grilled lobster before, it's a must do! For grilling I prefer to split my tails in half, a sharp knife works well or some kitchen shears. I use a combo; I cut through the shell with the shears and slice the meat with the knife. I also like to trim off the legs; it makes for a much nicer presentation.
Oh and a side note here, we also got some shrimp and clam chowder. The shrimp like the lobster was huge, I was only able to eat three (trust me I'm a shrimp hog, so that is amazing). The chowder, dare I say that it's as good as mine, well almost as good 😉
There was also a little time for this…
I hope you all had a wonderful Father's Day! If you are interested in some kick ass lobster, check out Lobsteranywhere.com, the prices are competitive and the quality is superb. See you can get lobster anywhere, even Montana!
I also made an amazing breakfast with the left overs. Will be sharing that recipe soon.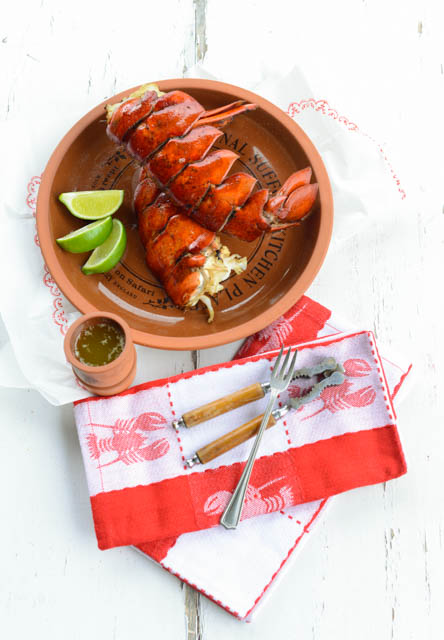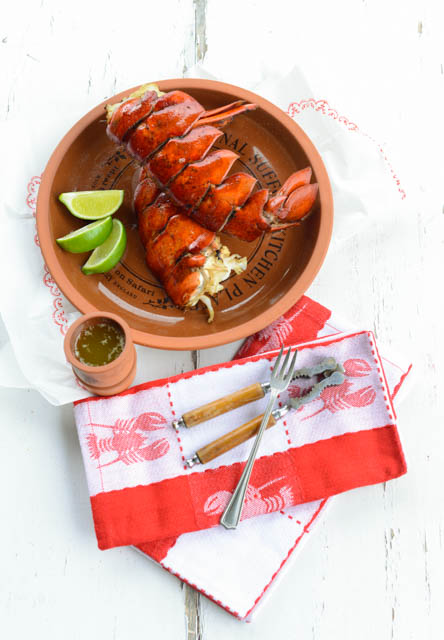 Grilled Lobster with Tequila Lime Butter
2016-06-08 14:41:18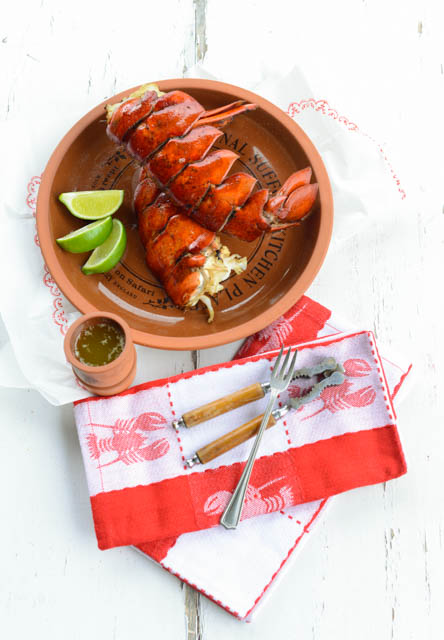 Ingredients
1 pound lobster tail(s)
1/2 cup butter, softened
1 clove garlic, minced
zest and juice of one lime
1 ounce tequila
Instructions
Prepare grill, coals should be white, a gas grill should be set a medium high. Prepare lobster by cutting in half length wise with culinary scissors, a sharp knife or cleaver.
In a small bowl mix softened butter, garlic, zest and juice of lime and tequila. Brush on lobster. Place lobster meat side down on grill. Grill for a few minutes (time will vary based on size 4 to 7 minutes), turn, baste with more butter and finish grilling (3 to 5 more minutes).
Serve immediately with additional tequila lime butter for dipping.
The Kitchen Witch http://www.thekitchenwitchblog.com/