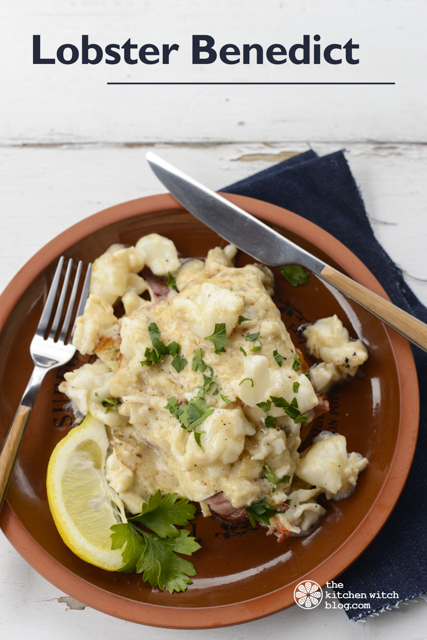 I never imagined that I would ever create a recipe using leftover lobster, because we have never had lobster leftover! However, getting such two large lobsters from lobsteranyhere.com changed that!
What a special luxury to have lobster for breakfast; especially in the mountains of Montana. I would bet we were the only people in Montana that were enjoying a lobster breakfast 6,000 feet up.
I kept this very simple, just updated a classic. It had the standard English muffin (we used a spelt muffin), topped with a slice of ham (organic and local), topped with a cage free egg (over easy) and hollandaise with lobster mixed in.
I had eggs benedict on the menu so I came up here with some hollandaise sauce already made (for an easy hollandaise see my Blender Hollandaise). A quick reheat and whisk of the sauce then the lobster was added.
It. Was. Crazy. Good.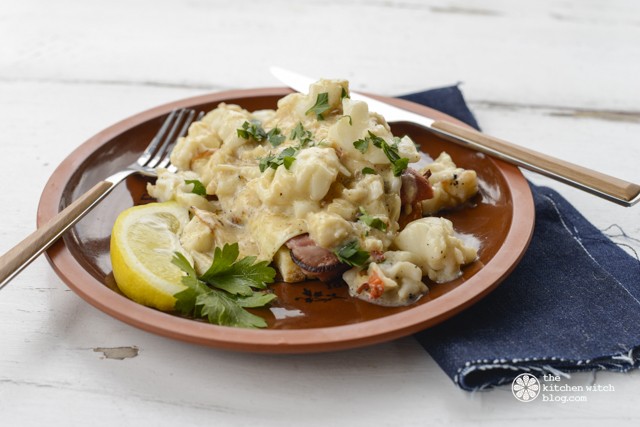 I dream of it now! From now on I will intentionally cook extra lobster (or stop myself from pigging out) just to have leftovers! If you ever find yourself with the luxury of having leftover lobster this is a definite must. Of course you could cook some up special or order some lobster meat from lobsteranywhere.com.
We've been going up to cabin every chance we get for the last 5 years, there is always projects to do but always plenty of time to relax. The weather often dictates what we can and cannot do. This year our focus has been expanding our outdoor lounging.
Who wants to sit inside a cabin on a beautiful day?
The hammock I bought on clearance last year is up and bugs and dogs permitting it's a great napping place. Long time on my list though, has been our fabulous back deck(s). Honestly our back deck(s) are almost as big as the cabin and other than a table and a couple of chairs we've mostly used the bottom for storage (coolers, tubs of stuff that goes back and forth, etc.).
I finally had a vision! We're going cabana! I purchased some cabana curtains, the plan is to hang them around the bottom deck to block sun or rain and reduce those pesky bugs. McGyver just roped some up for a test and I already love them. It makes our back deck look like a giant picture window. We're still discussing how to hang them (thinking PVC pipes for curtain rods).
Then I found some solar fairy lights and we strung them across the bottom of the top deck. I made a "chandelier" last year from a canning rack and some battery candles.
I've added a carpet, loveseat and two ottomans. I'm already dreaming of hanging out and reading or just enjoying the view. (The curtains are tied back due to high winds…)
Oh and McGyver bought me this little lovely so I can watch my hummingbirds.
I plan on enjoying lobster benedict al fresco next time!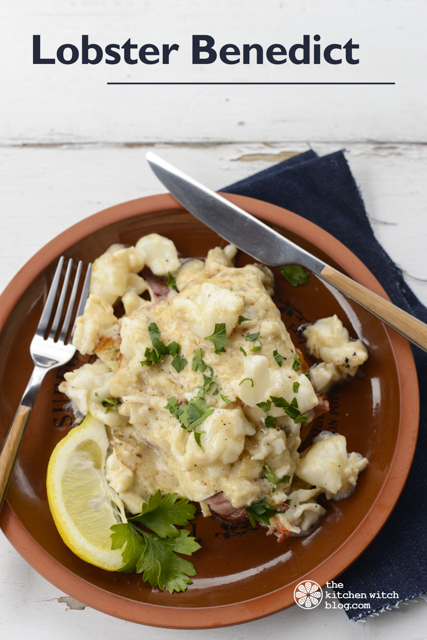 Lobster Benedict
2016-06-08 14:08:55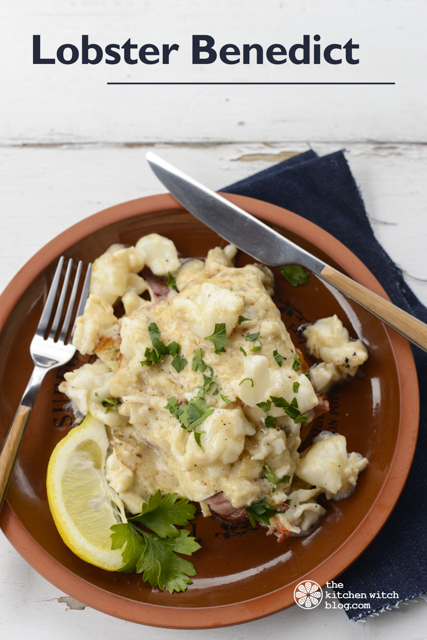 Ingredients
2 English muffins, toasted and buttered
4 slices ham or Canadian bacon, warmed
4 eggs, poached or over easy
1 pound cooked lobster, roughly chopped
1 cup hollandaise sauce
Fresh parsley, dill or chives for garnish if desired
Instructions
Stir lobster into hollandaise sauce and gently heat until warmed through. To assemble place two English muffins on a plate, top with a slice of ham or Canadian bacon, place egg on top and then smother with lobster hollandaise. Garnish with fresh parsley, dill or chives if desired.
The Kitchen Witch http://www.thekitchenwitchblog.com/