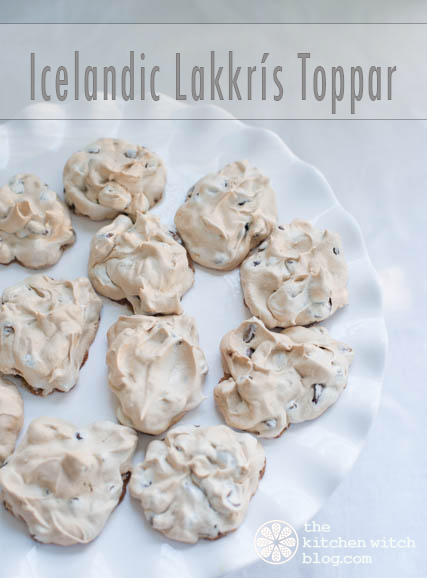 I can't believe that I've been missing out on these amazing cookies all my life. It wasn't until last year when I teamed up with Kris Voorhees to do a Scandinavian Cookie Class that I was introduced to Lakkrís Toppar.
They are basically a meringue cookie with semi-sweet chocolate chips and chocolate covered Icelandic licorice. Scandinavian licorice is very different than ours. As a matter of fact I am NOT a fan of black licorice-yeck! However I enjoy anise and tarragon which have a mild licorice flavor. Scandi licorice is a sweet and mild licorice that is more reminiscent of anise.
In fact, in the ingredient list there is licorice powder and anise oil. It is sweet and it is small, just little niblets. The Icelandic Lakkrís Kurl is covered in milk chocolate goodness – nammi!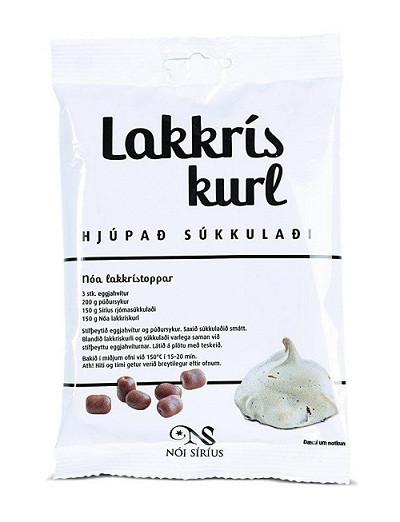 You can special order it from Iceland at The Nordic Store, the shipping is more than the candy and expect up to 6 weeks delivery. It's totally worth the wait!
As you can see from the packaging that the Lakkrís Kurl is so famous for making the Lakkrís Toppar that on this brand the recipe is printed on the package. Of course it's in Icelandic, but no worries as I am sharing it in English for you.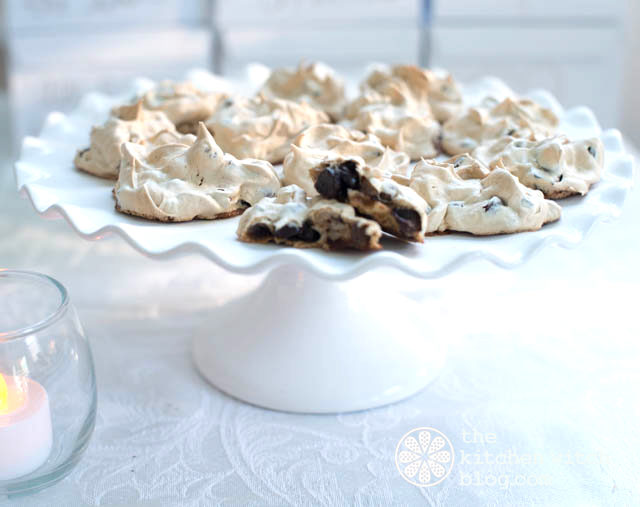 Lakkís Toppar is a delicate cookie that has a light crisp on the outside from the meringue and a creamy texture from the chocolate then finishes off with a little chew from the licorice. Dare I say a little heaven in one small cookie?
I imagine that I never grew up eating this traditional cookie from Iceland because the Lakkrís Kurl was not available. But now that I can order it, there won't be a Christmas without it!
Did you know that in Iceland when you go to the candy store you say "nammi", is it a coincidence that it sounds so much like nummy and yummy?
I recently wrote an article for our What Women Want Magazine about my "Invisible Roots" and these cookies, if you are interested in reading it.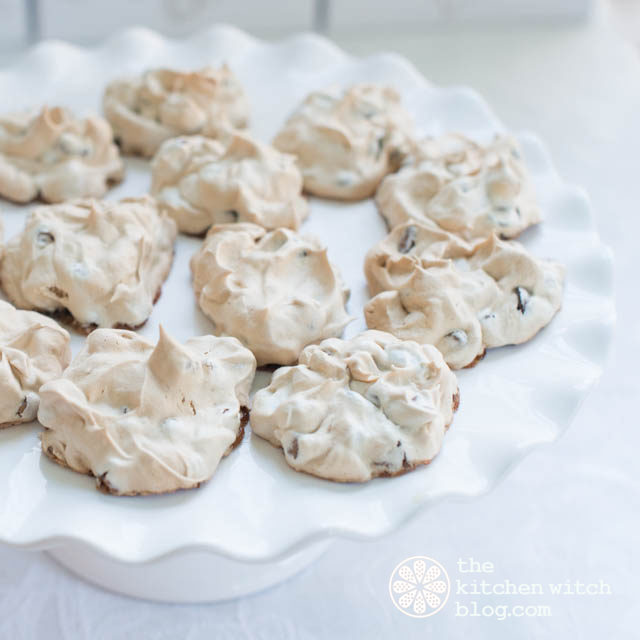 Lakkrís Toppar
2017-01-01 13:18:15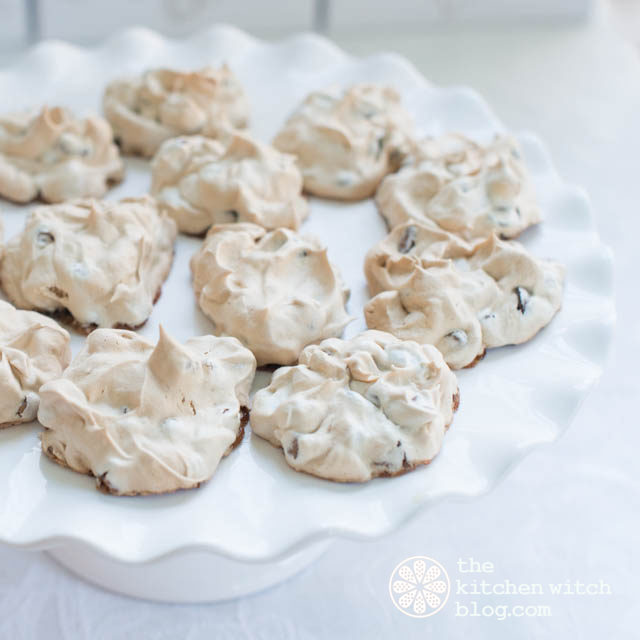 Ingredients
3 egg whites
3/4 cup packed brown sugar
2/3 cup semi-sweet chocolate chips
1 package Lakkrís Kurl
Instructions
Preheat oven to 300°F.
Line baking sheets with parchment paper.
In the bowl of a mixer beat eggs whites until light and fluffy, slowly add brown sugar and continue beating until very stiff peaks form.
Fold in chocolate chips and Lakkrís Kurl.
Drop by spoonfuls onto parchment paper or pipe on.
Bake 20 to 23 minutes or until lightly browned and crisp on the outside.
Cool completely before serving.
The Kitchen Witch http://www.thekitchenwitchblog.com/