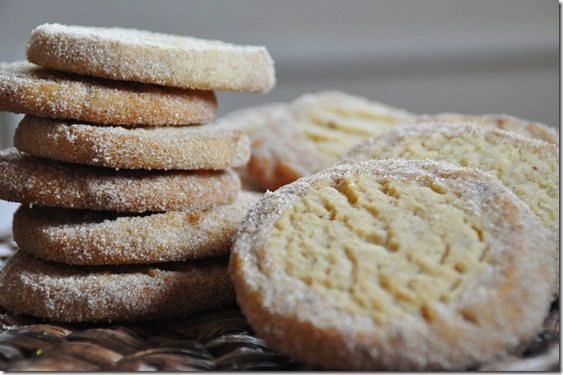 I have a problem. It's been building for months, an insidious problem that won't go away. It's fat, it's been building up and now it is about to bust it seams and get out of control. Something had to be done! The best treatment for getting rid of fat? Cookies!
I know what your thinking, if you have a fat problem, how are cookies going to help? My fat problem isn't just on my hips and thighs and tummy and, well, every where…it's also in my bacon fat collector. My container was so full that I'd either have to stop cooking bacon (never going to happen), throw it out (wasteful), or do something with it. Obviously I choose to do something with it.
During my dilemma, I stumbled across a recipe for Biscochitos from Serious Eats. A Mexican cookie recipe that required 1 cup of, you guessed it, fat. Not just any fat but lard, rendered from bacon. I've never had a cookie made from rendered bacon fat but if it has something to do with bacon, it can't be too bad. Fat problem solved, temporarily, as least the fat problem in my collection container. I didn't realize how much lard I had, the recipe only made a small dent in my lard container, next time I'm doubling the recipe and freezing the dough (which will not help my other fat problem).
To save myself (and other family members) from a fat problem, I took most of the cookies to work. Let me tell you, I thought it wwould be very difficult to part with them until I watched McGyver put 4 of them into a bowl, pour milk over them and consume them in minutes seconds. After that spectacle, it miraculously got easier.
At first bite the Bischochitos are similar in texture to a shortbread cookie and initially you get a sense of a snicker doodle. As you continue through the cookie you start to taste the underlying bacon flavor, some rum flavor and then you finish off with a delicate licorice flavor from the anise. I'm a big lover of shortbread cookies, unlike most of the world I prefer my cookies without *gasp* chocolate, so biscochitos may be my ideal cookie?
What did my co-workers think? Let's just say, next time I cook them and bring them into work, I have a feeling that I'll be mobbed and fights may break out over who gets the last cookie!
The main attraction: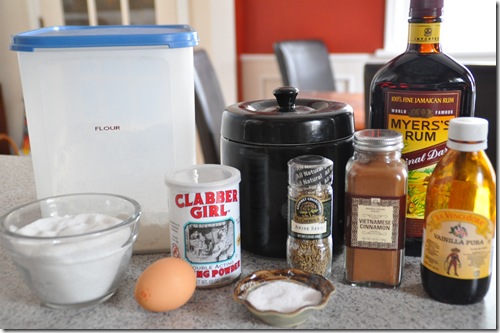 Like most cookies, start off by creaming the fat and the sugar.
Add the egg, vanilla, rum and anise seeds and mix until completely blended.
Mix in the flour, salt, and baking powder.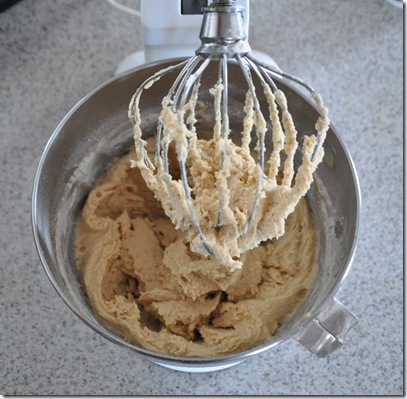 Wrap dough into cylinders using wax paper and refrigerate for 2 hours or overnight.
The next day, slice, bake, roll in cinnamon sugar and enjoy adding some fat to your life.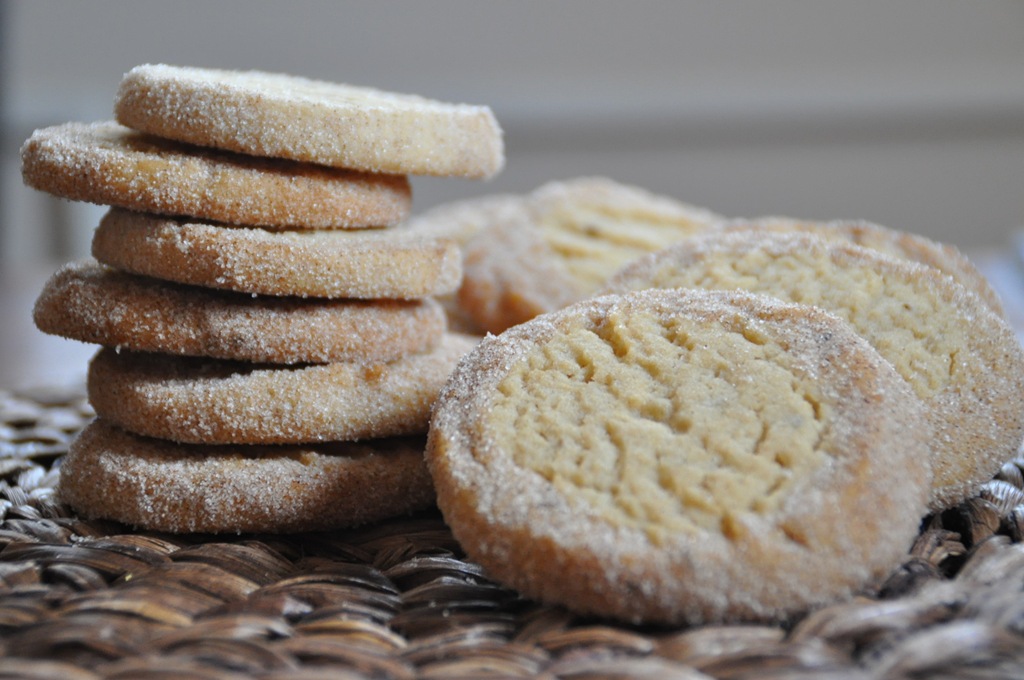 Biscochitos
2016-06-13 21:39:58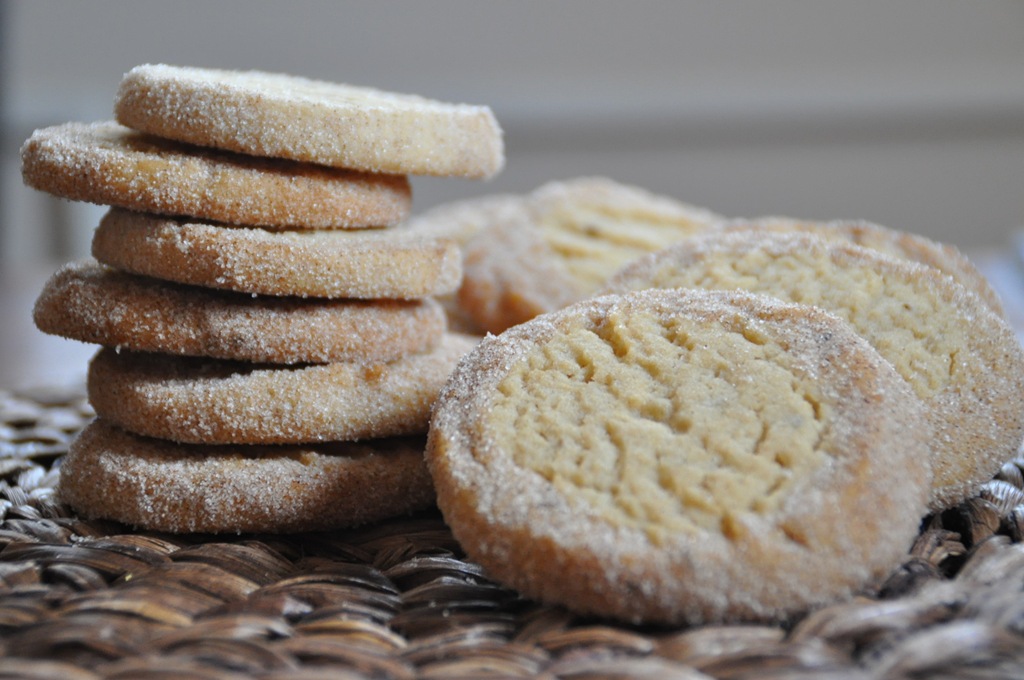 Ingredients
1 cup lard
1 cup sugar
1 egg
2 teaspoons vanilla extract
1/4 cup brandy or rum (I used dark rum)
1 teaspoon anise seeds
3 cups all purpose flour
1 teaspoon salt
1 teaspoon baking powder
1/4 teaspoon cinnamon
1/2 cup sugar
Instructions
In stand mixer, cream together lard and sugar on medium speed until fluffy. With mixer running on low, add egg, vanilla extract, brandy, and anise seeds and mix until homogeneous. Add flour, salt, and baking powder and mix just until dough forms into cohesive ball.
Form dough into two cylinders about 1 1/2 to 2 inches in diameter. Chill for 2 hours or wrap tightly in plastic wrap and store in refrigerator for up to 3 days. For longer storage, freeze logs tightly wrapped for several months. Defrost in refrigerator for 1 day before using.
Adjust oven rack to middle position and preheat oven to 350°F. Combine sugar and cinnamon in small bowl and set aside. Cut cylinders into 1/4 inch disks and on ungreased cookie sheets leaving 1/2-inch gap between cookies. Bake until golden brown, about 12 minutes.
Dip rim of each cookie into cinnamon sugar mixture. Let cool on racks and store at room temperature in air-tight container for up to 5 days.
Adapted from Serious Eats
Adapted from Serious Eats
The Kitchen Witch http://www.thekitchenwitchblog.com/

Click to Print a Recipe Card