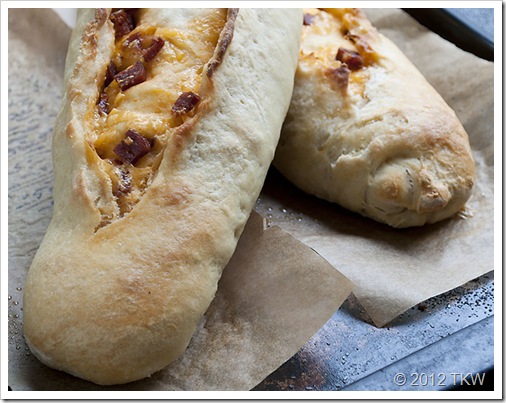 Hola, ¿cómo estás? Feliz Cinco de Mayo! ¿Estás listo para la fiesta? Para esta fiesta mexicana, estoy compartiendo con chorizo y pan de masa fermentada cheddar para elclub de vacaciones recete.
Sorry, I was getting in the spirit of the holiday…In English: Hello, how are you? Happy Cinco de Mayo! Are you ready to party? For this Mexican holiday, I'm sharing with Chorizo and Cheddar Sourdough Bread for the Holiday Recipe Club sponsored by Erin of Big Fat Baker. For this holiday we had choose from one of these three ingredients: dulce de leche, tomatoes and chorizo. It would have been very easy for me to do recipes with all three (actually I've cooked with all three this past week) because I am a lover of Mexican, Mexican style, Tex-Mex, South Western cooking. They are all categorically different but similar in their flavor bases and well, just darn good.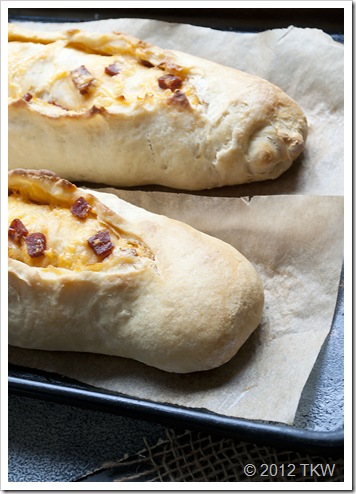 It takes no genius to guess what ingredient I chose. My family has an insane passion for salume (only surpassed by cheese of course) and we put the Mexican chorizo right into that classification; even though salume refers to the Italian sausages. Our weakness for it, is such that I actually had to hide it where no one would sneak in and start eating it. Yes, we are happy to just slice and eat it.
See, I had a plan. You don't know it, but I've been working on mastering sourdough for over 1 month now. I baked my first sourdough bread on March 27th and have been making something every week and not sharing, not a one, till now.
It all started with Karen from Karen Cooks (one of my Montana blogging sisters). She posted about her sourdough starter and how she likes sour – sourdough. I'm of the same mind, I like my sourdough pungent. I've been wanting to have my own sourdough starter for awhile and Karen's version seemed like the perfect one for me.
I dutifully followed her instructions, I even ordered citric acid from King Arthur so I could get maximum sourness (Karen also hooked me up with some free shipping from KA). After 1 week, it was time. I also used Karen's sourdough bread recipe and followed all her pointers (as some of you know, I am NOT a baker, so I'm really stretching myself here), I made the sponge the night before and baked my loaves the next day.
I even took some action photos. Please take a moment to admire my new backsplash, isn't it beautiful…thank you, thank you very much for indulging me.
Only they didn't turn out (the bread not the backsplash).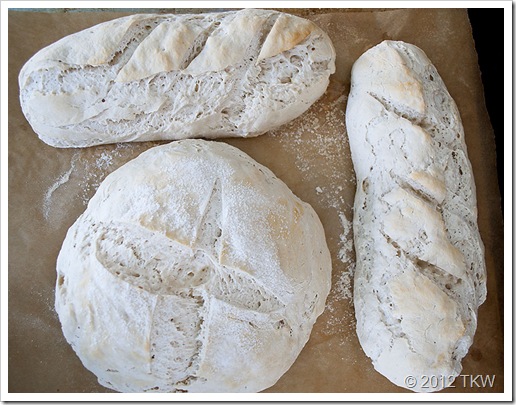 My loaves were pale, ghostly looking turds. Yes folks, I mean that, pieces of shit. They were so dense, and the crust was not thick and crispy. Actually, I think I successfully made sourdough jerky if that is possible. My family bravely tried to eat this pile of turds but I couldn't and I ditched them.
I could have easily given up there but I had a starter now and that meant sourdough redux next week. I left the loaves alone, saddened by my first go, and ventured into rolls, and other such stuff (some of which I'm actually going to share in the future). Until these little babies. By now I've been working with the sourdough and was getting, shall I say, a feel for it?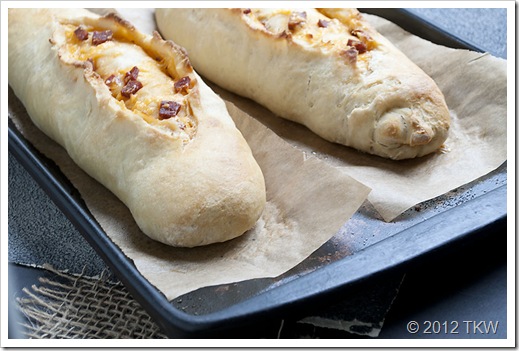 I did a few things different this time: I used more flour for a stiffer dough (which I think was my first issue…I treated it like the simple artisan bread which is a bit more wet), I used a whole egg to cheat and get a little more browning (I wasn't going for authentic style San Francisco bread) and I took a cue from my simple artisan bread recipe and added water in a pan to create steam which helped give me the crust I so adore.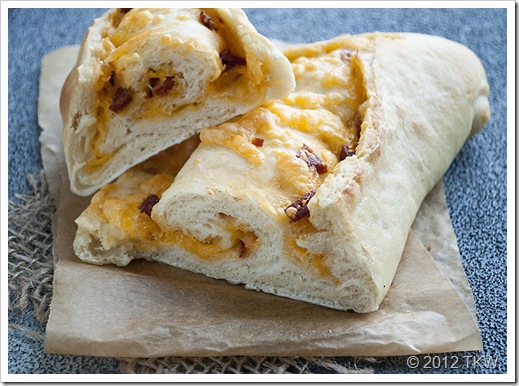 I still would have preferred a deeper golden color on the crust but the bread, oh my was the bread ah-mazing! The texture was nice and even with just a bit of that sourdough chew. Each bite brought a little surprise of cheese and chorizo, making your mouth beg for more. It was wonderful toasted, it made great hoagie sandwiches when split in half. It was the perfect base for ripe avocados spread across it. And I imagine that it would be the perfect accompaniment to a chili verde or heuvos rancheros.
Note: I sliced the top of the loaves vertically in hopes to give a hint of what's inside. They opened up like a flower, a full bloomed flower and not like the bud I was hoping for. In the future I would just make a few horizontal slashes. Also for my HRC fellow club members, I will be at our cabin this weekend (first time of the year, woohoo) but I won't have internet access, I'll be catching up with you all after I get back.
Feliz Cinco de Mayo. Tener un maravilloso fin de semana y me pondré al día con ustedes la próxima semana.
(Happy Cinco de Mayo. Have a wonderful weekend and I'll catch up with you next week)
By the way, I don't speak any Spanish except "Dos cervesa, por favor". I was having fun with Google translate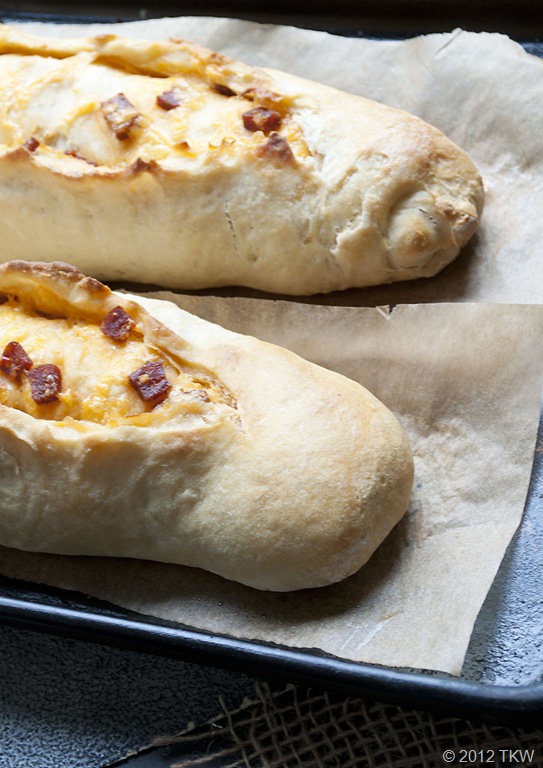 Chorizo and Cheddar Sourdough Bread
2016-06-11 13:26:36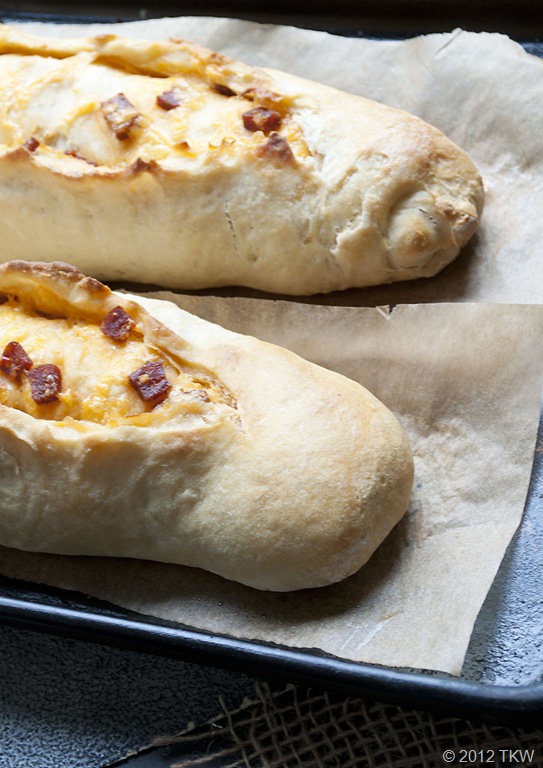 Ingredients
1 batch sourdough bread dough, made using link below, after first rise (enough for 3 loaves)
2 cups shredded sharp cheddar cheese
6 ounces cured chorizo, diced
1 egg plus 1 tablespoon water
1 cup water (for steaming)
Instructions
After first rise of sourdough bread, punch down and knead on a floured surface for 2 to 3 minutes or until elastic. Divide dough into 3 equal portions. Roll each piece of dough into a rectangle, sprinkle with 1/3 of the grated cheese and 1/3 of the chorizo. Roll the dough up length wise pinching the seams together and tucking the ends down.
Place the dough on a piece of parchment paper with the seam side down and the ends tucked under. With a serrated edged knife, make 2 to 3 shallow horizontal slashes. Cover dough and let rise until doubled, about 1 to 1/2 hours.
Meanwhile, preheat oven to 400F with a baking stone in it and a rack placed in the top 1/3 of the oven. Put the bottom rack on the lowest part of the oven and place a broiler pan on it. Once the dough has risen, in a small bowl whisk together the egg and the water and brush onto the loaves.
Using a pizza peel or lifting the dough with the parchment paper, place the loaves on the baking stone. Pour 1 cup water into the broiler pan and quickly close the oven door. Bake loaves 20 to 25 minutes or until golden brown and they sound hollow when tapped.
Notes
http://ohboykarencooks.blogspot.com/2012/03/sourdough-bread.html
The Kitchen Witch http://www.thekitchenwitchblog.com/