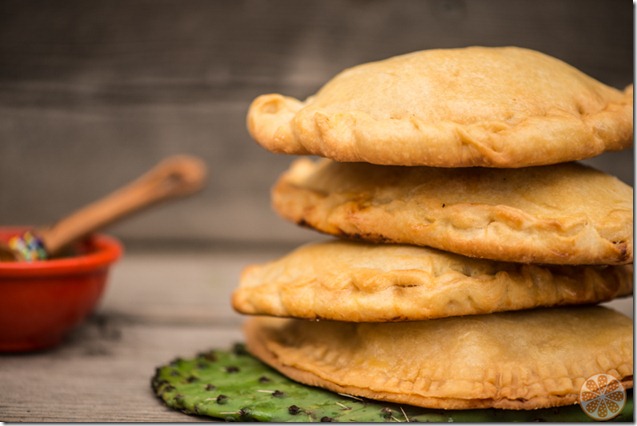 Since I've become a student I eat out a lot, way more than I'm used too. Our school is located downtown historic Missoula, Montana, a really cool place. Eating lunch out often means that you get to know which places are good and fast. Lucky for me, right across the street from the school is an Argentinean Empanada restaurant.
Well shiver me timbers, an empanada joint in Montana! Quelle chance! What a treat, but an expensive one, at $4 each for small ones, the bills added up fast. It was hard to resist, they were so perfect and good and they served a variety of sauces with them. after the initial weekly gorging, I allowed myself a once a month treat of two of them with sauce(s).
The aroma would take me away to South America, the smell of chiles and cumin wafted into my olfactory, stimulating a drool response. The pastry is like no other, somewhere between a pie crust and a dough. Golden brown and shiny on the outside with just the right amount of flake and chewiness once bitten into. I pictured myself sitting at a friends table, basking in the warmth and soaking up all the goodness that South America has to offer. Of course I've never been to South America, but I can just imagine it.
I. Love. Empanadas. It is of no surprise to me that when I was assigned Gloria's Blog Canela Kitchen, for my Secret Recipe Club assignment, I immediately (and without looking at anything else) went to her empanada recipes. I hovered over the recipes like a vulture ready to partake on some glorious carnage. After much inner dialogue, I rested on my laurels and followed my formula for choosing recipes from any assigned blogs: 1.Pick a family recipe 2. pick a cultural recipe or 3. pick their favorite. Gloria is from Chile, so naturally I chose her traditional Chilean Empanadas.
You may be wondering how my Chilean Empanadas became international? Or maybe not, but I'm going to share anyways…cause I'm that kinda gal.
When I mentioned to some of my very dear classmates that I was going to make empanadas, their eyes lit up…maybe they even got a little misty. I could see them drift off for a moment, too a far away place, to their homes in South America. It just so happens that one of my classmates is from São Paulo, Brazil and another one (our gypsy) is originally from Venezuela but now resides in Texas. They were remembering and not imagining like me.
They offered to help and make them at the international hub, (the crazy Venezuelan's house who seems to have British, French and South American people over all the time). Naturally if you help, you get to eat. Although I saw through their diabolical plan, I was happy to have a little coaching since empanada making is not in my repertoire.
So the international empanada was born, Chilean recipe, Argentinean inspired sauce, American made, Venezuelan (Carolina) flare, Brazilian (Christina..whom I made the Brigadeiros for) finishing touches. Oh did I mention that our British and vegetarian friend (Tara) also came (she made a lentil and cheese one and declared it "quite good"). Then one more American joined the forces (Amahra took the empanada photo above). Can you guess who is who?
An international delight…I do believe we may have solved the world peace problems with them.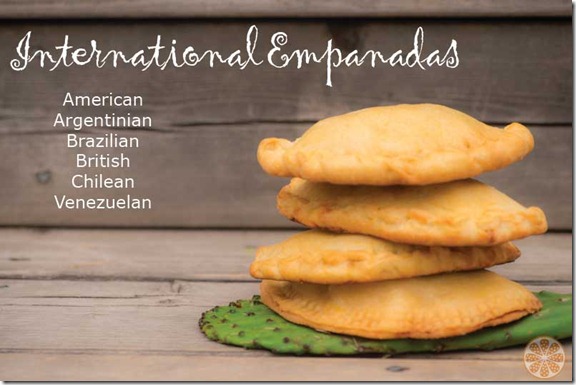 Notes about the recipe: I had to convert the recipe to American standard measurements, a kilo of flour is a lot so I increased the amount of ingredients used in the filling (wisely so). We made nearly two dozen, versus the 12 that the recipe stated (yay for more empanadas). They freeze marvelously and are worth every moment making them…especially with international friends. I made a few other minor changes, you can get the original recipe here.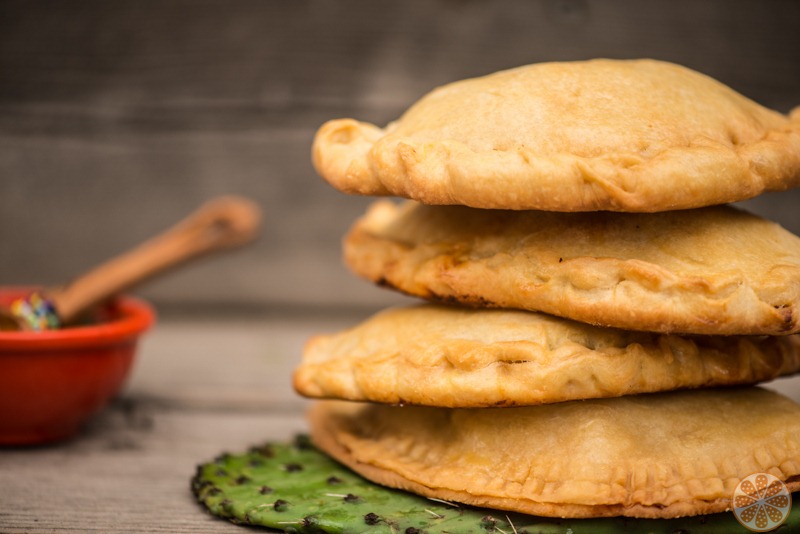 International Empanadas
2016-06-10 21:37:24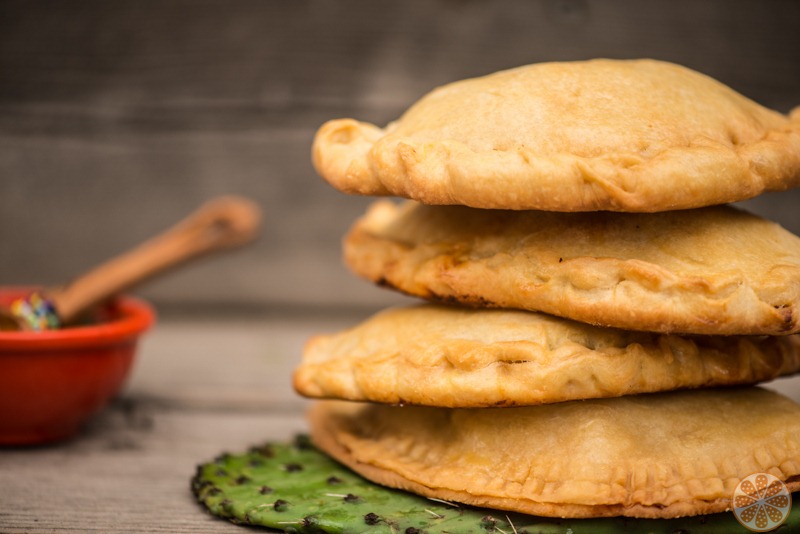 Dough
10 cups all-purpose flour
1 tablespoon of baking powder
½ cup lard
11 tablespoons butter
1 1/2 cup milk
1 cup water
1 tablespoon salt
2 eggs, lightly beaten
Filling
3 tablespoons olive oil
4 tablespoons butter
1 tablespoon paprika
3 small onions, diced
1 ½ pounds ground beef
2 tablespoon all-purpose flour
1 cup of warm water
salt and pepper
2 teaspoon of cumin
12 olives, sliced
4 hardboiled eggs, peeled and sliced
2 tablespoons raisins (optional)
2 egg yolks whisked with 2 tablespoons milk for brushing onto empanadas
Instructions
In a medium size saucepan heat the milk, lard, butter, water and salt over medium heat until the butter and lard are completely dissolved. In a large bowl mix the flour with the baking powder. Empty the liquid over the flour with baking powder and mix by hand to make dough, make a well in the center and add the eggs, gently knead 3 to 4 minutes. Add more flour if needed, the dough should not stick to your hands
Cover the dough with a kitchen towel and let rest for a minimum of 5 minutes. While the dough is resting prepare the meat.
In a very large pan, or Dutch oven heat the oil and butter over medium high. Add the diced onions and cook with the paprika until tender, 5 to 7 minutes. Add the ground beef and cook until the beef is done (don't overcook), sprinkle with flour and mix well. Slowly add the warm water, bring to a boil. Boil for 1 minute stirring constantly, remove from heat stir in cumin, salt and pepper then set aside to cool.
Preheat the oven to 400°F.
Divide the dough in approximately 24 portions. Roll each portion out on a lightly floured surface, use a small saucer as a guide to cut a circle out.
Fill each empanada with two spoonful's of the beef mixture, sliced olives, one slice of boiled egg and some raisins (optional).
Fold over and then double the border back and pinch with fingers to seal. Brush the empanadas with a mix of yolks and milk.
Bake on a sheet for 20 to 25 minutes or until the crust is golden brown. Serve with Cilantro Lime Chimichurri sauce if desired (recipe follows).
The Kitchen Witch http://www.thekitchenwitchblog.com/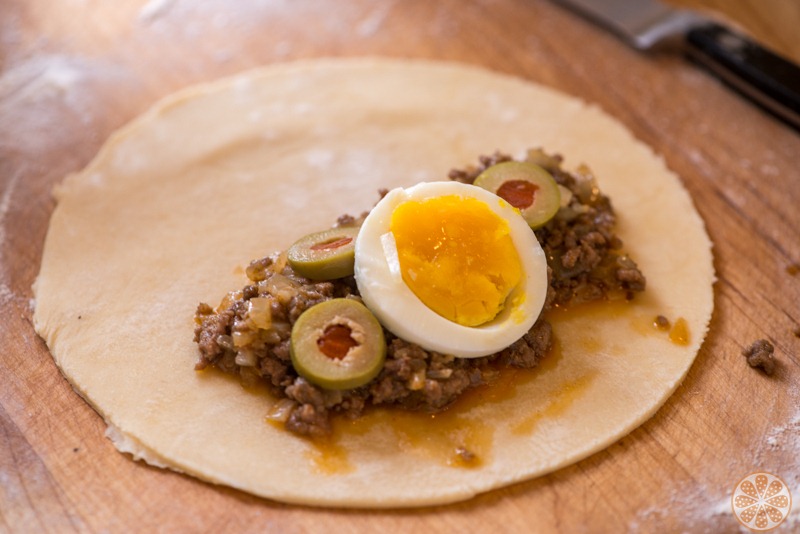 Cilantro Lime Chimichurri
2016-06-10 21:41:09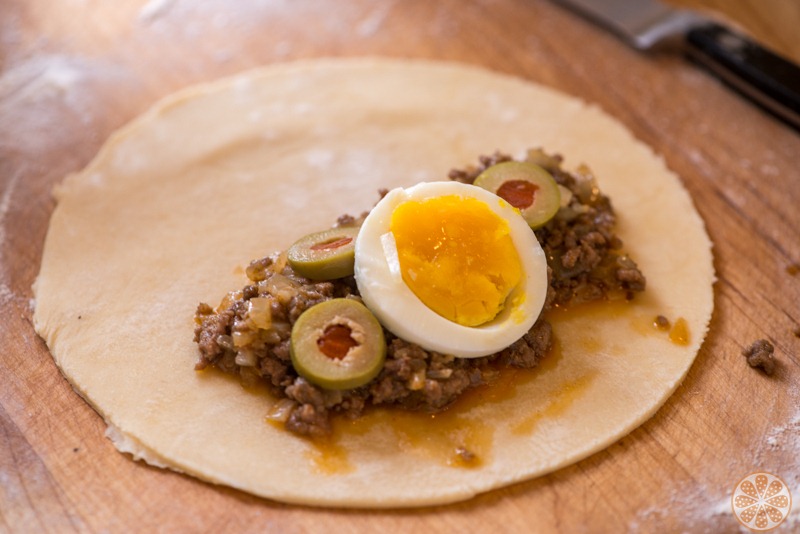 Ingredients
½ cup rough chopped cilantro (about 1 large handful)
4 cloves garlic, peeled
2 tablespoons vinegar (red wine or champagne)
1 teaspoon dried Mexican oregano
¾ teaspoon Kosher salt
¼ teaspoon crushed red pepper flakes
¼ cup Spanish Olive Oil
Instructions
Place all ingredients except oil into a food processor or blender, pulse until finally chopped, about 5 to 6 times. While processor is running slowly pour oil into processor until well blended. Let sit at least 30 minutes prior to serving but preferably longer.
Notes
I like to make this a day in advance.
Yields 1/2 cup
The Kitchen Witch http://www.thekitchenwitchblog.com/

Make sure and check out all the other food-tabulous posts: