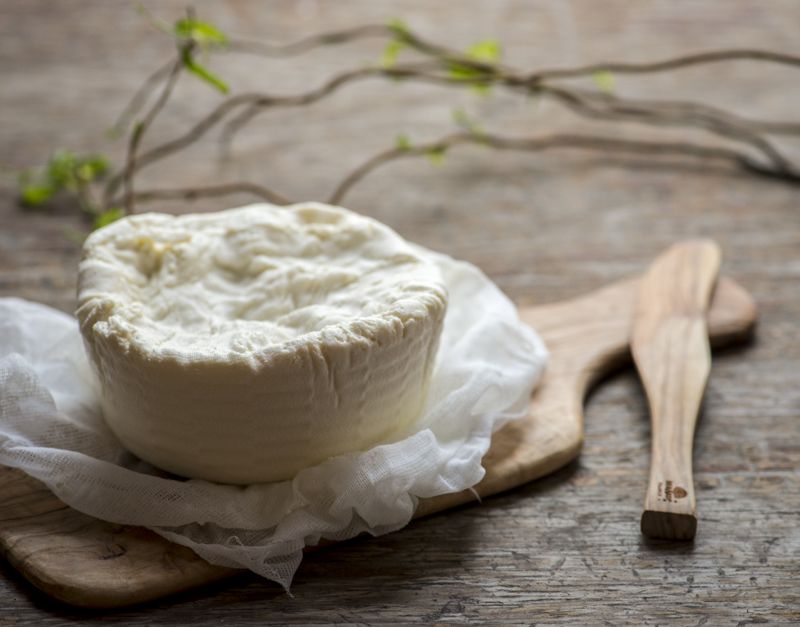 I used to call myself a lazy cook, and in some ways that's true. I don't like to make more work than is necessary. I use the minimal amount of dishes to prepare a meal. I'm all about rinse and reuse. I'll break some rules, especially in baking for minimizing my dishes (like mixing the dry ingredients together, making a well and whisking the wet ingredients together, than mixing it all).
Lately I've come to the conclusion that I'm not a lazy cook, I'm an efficient cook. I'll chop and drop if I can get away with it but I'll do my mise en place when I can't…but I'll have it spread out all over my cutting board, for a stir fry as an example…why dirty another bowl?
I do the dishes as I go also, even though McGyver mostly does the dishes. But then again, maybe he does because I minimize the damage? Very efficient!
I came to the conclusion that I'm not lazy in the kitchen when I realized, hey Rhonda, you make almost everything from scratch. Not only that but I process my hubbies game, make my own sausage and take up great adventures liked making pasta and homemade cheese.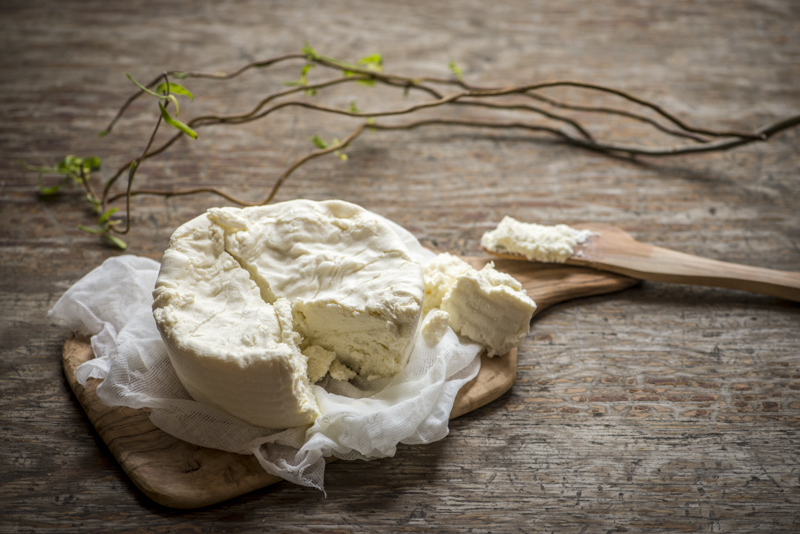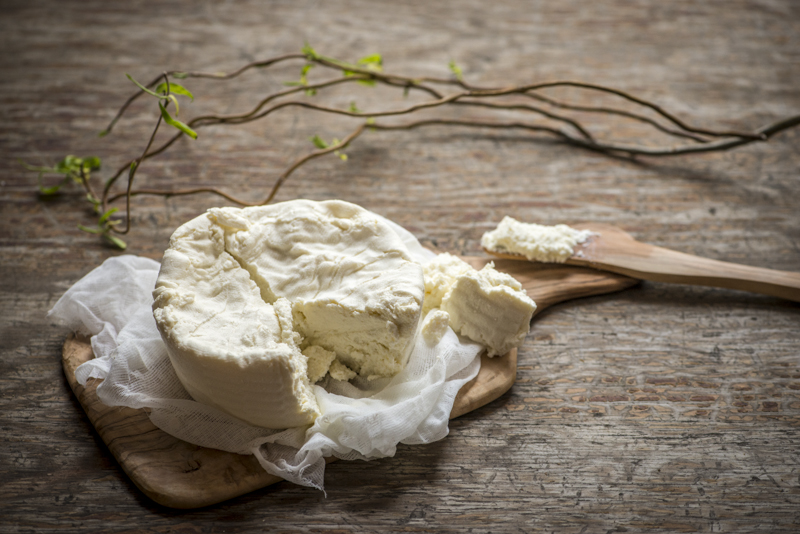 My new adventures have led to failures and yet I persevere. Lazy people accept failure, it's easier. I'm obviously not a lazy cook; I'm more of a glutton for punishment. It would be so easy to just buy mozzarella cheese, why must I make it? Indeed I have been asking myself this because not once, but twice I have not been able to make mozzarella.
At the amount that I have invested at this point, it would actually be cheaper and easier to buy mozzarella but now I just can't seem to bring myself to do it. Well, we'll just do without until I can figure it out…this 1 hour supposedly easy cheese.
I used the book "The complete Idiot's Guide to Cheesemaking". So I'm beyond idiot because it just hasn't worked for me. I've mulled through the troubleshooting guide. It could be that I over stirred it (first time, maybe. Second time, no way), my milk is too pasteurized (very likely but you can't buy raw milk in Montana), my rennet may not be good (I was supposed to freeze it as soon as I received it, ooops) but I still don't think that's it because I get curds. It could be the recipe itself, this recipe calls for microwaving…not very traditional for sure. I think most likely it is the milk, anybody else have thoughts?
Being efficient cook also means that very little goes to waste, or in my case it goes to waist. Hehe, you know I love puns. When you have failed mozzarella what do you do? You make ricotta from the whey. Ricotta is a cheese that's not really a cheese in the traditional sense. Its name literally means twice cooked.
Once cheese curds are separated from the whey, you have a very unappetizing greenish colored whey liquid, by bringing that up to heat then adding milk, the leftover protein's get to work and cause the milke to coagulate into curds. The curds are skimmed and can be eaten immediately as a very soft spreadable form, or put into a plastic basket lined with cheese cloth and allowed to let the residual whey to drain off for a more solid ricotta.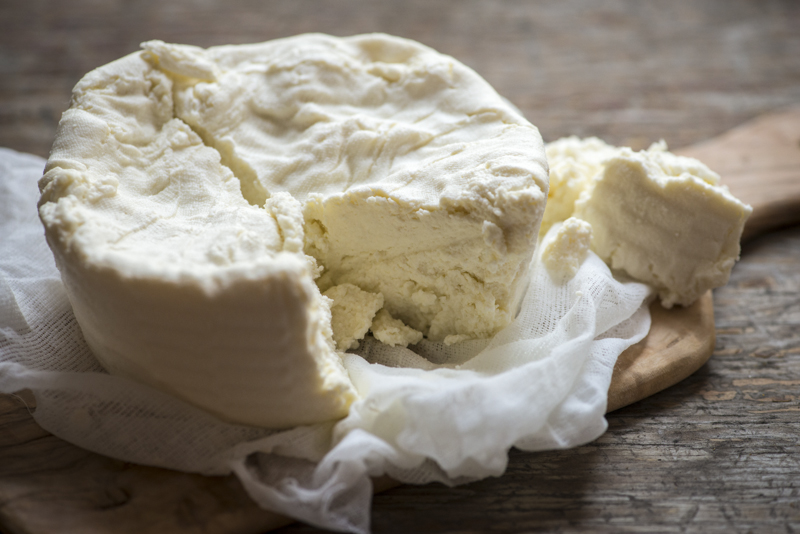 My ricotta was a complete success! I chose to put it in the basket and let it drain to dry out some. I took a small bowl and inverted in a large plastic container, put the ricotta basket on top, sealed it and left if be for a couple of days. Mostly because I was a bit disheartened by my failure; as for the mozzarella curds, I treated them exactly the same way.
A couple of days later, I put my big girl panties on and tried it again. Close but no cheese, at least not the kind I was shooting for. By now I was thoroughly frustrated. I chopped some roasted garlic and rosemary, mixed it in with the curds and did the basket thing again.
So now what? All the cheese was consumable, even if the mozzarella didn't turn elastic-y. Have you ever heard of Lasagne In Bianco? As the name implies, it's white lasagna. It calls for 3 ¾ cups whole milk and ¼ pound of Parmigiano-Reggiano, flavored with stock, Marsala and shallots. My little pea brain figured that I could mix the ricotta and mozzarella curds, stir in some stock, Marsala, shallots and salt with some parm and I would essentially have the same effect. No need to do flour and butter to thicken it.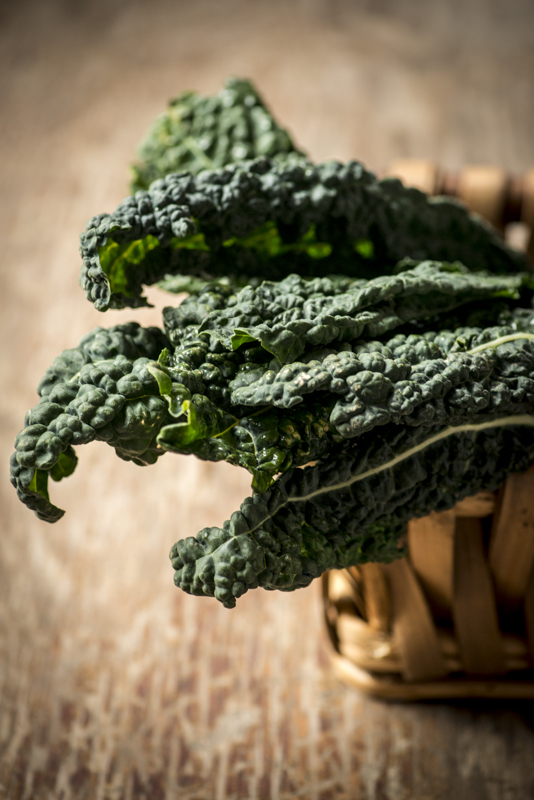 I layered my lasagna with the rich sauce, lump crab meat and shrimp sautéed with leeks. I also used blanched Lacinato kale (also known as Dinosaur kale, it's a popular kale in Tuscany), hoping it would cut some of the richness and add a little color (so much for a pure Bianco but then this wasn't traditional anyways). Plus if you eat kale, it makes everything automatically healthy, right?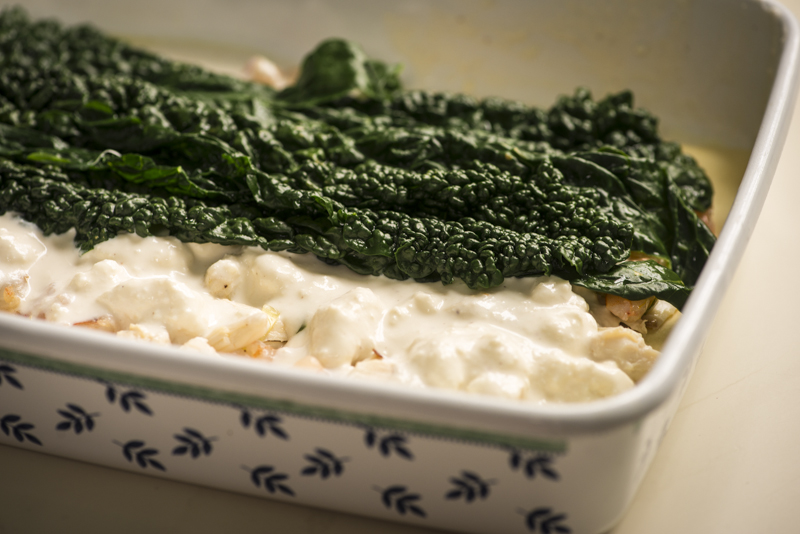 It was wonderful! I think I could have left the pasta out and just used the kale (I'm sure gluten free person has already thought of it…). Psst, I'll tell you a secret, I decided to be efficient and use prepared lasagna sheets and not make my own.The other batch of failed mozzarella, I stuffed in egg roll wrappers and froze for a future dosing of some marinara sauce and a round in the oven. So one day I'll get up the gumption and get off my not so lazy ass and try making mozzarella again, but I think I'll take a break for a while. Or at least until I eat up my last batched of failed mozzarella. Who knows maybe I'll just start a new product: Spreadable mozzarella? Mozzarella cream?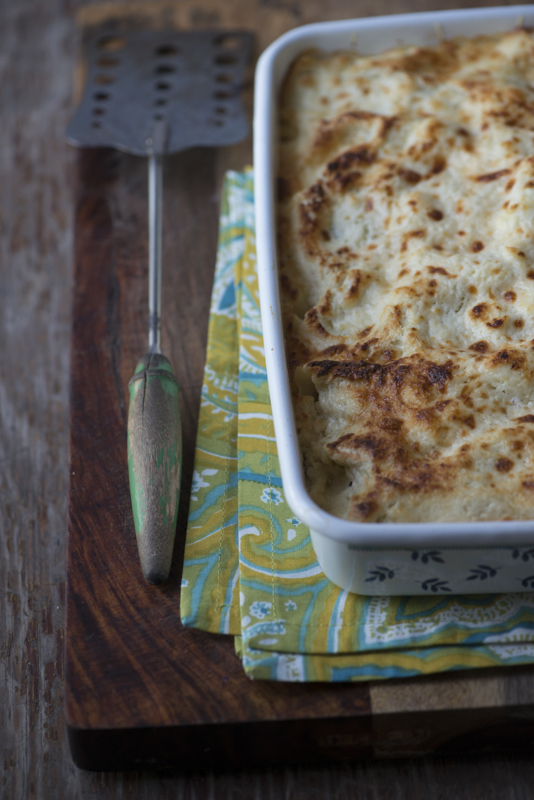 I'll leave you with the recipe for the traditional ricotta, hopefully it'll be made from a successful batch of cheese versus a failed one.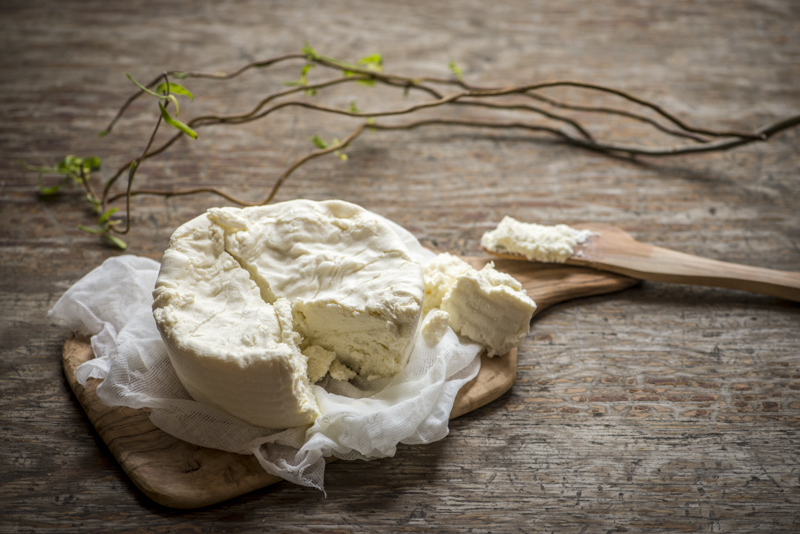 Traditional Ricotta
2016-06-10 20:08:45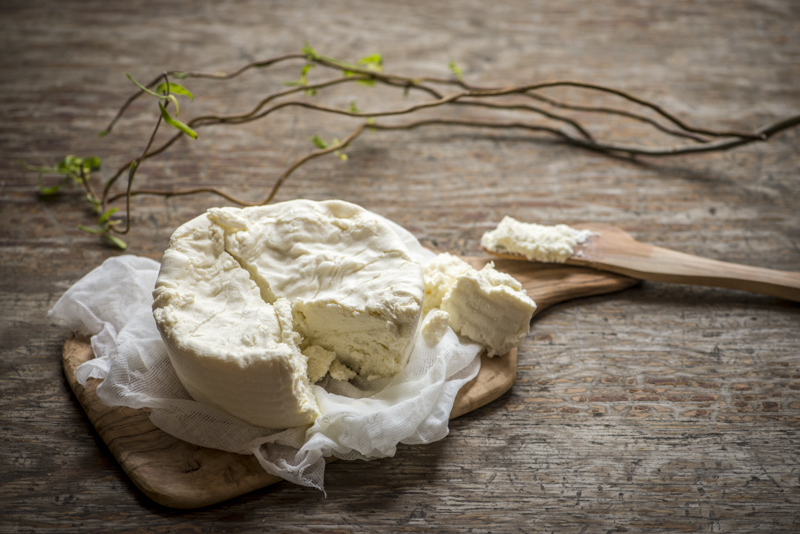 Ingredients
1 batch fresh whey from making a batch of cheese such as mozzarella
½ gallon whole milk
2 to 4 tablespoons lemon juice
¼ teaspoon sea salt
Instructions
Reheat whey to 195°F (do not let it boil). Add milk to whey. Stir the mix slowly until it comes back to 195°F. The curds will float to the top. Remove the pot from the heat.
With a slotted spoon or skimmer, remover the curds from the pot into a heat proof container, being careful to let as much as the whey drain off before adding it to the bowl.
Add the lemon juice to the whey one tablespoon at a time to form more curds. Once curds start forming, stop adding the lemon juice. Skim off the new curds and add to the bowl of other curds. Mix in salt.
Use immediately or for a drier ricotta you can place in fine mesh cheesecloth and squeeze out the excess whey, or place in a cheesecloth lined ricotta basket. Invert a small bowl in a larger sealable container, place the basket on it and cover. Refrigerate up to 1 week.
Notes
Yields 1 1/2 to 2 cups
Adapted from "The Complete Idiot's Guide to Cheese Making" by James R. Leverentz
Adapted from "The Complete Idiot's Guide to Cheese Making" by James R. Leverentz
The Kitchen Witch http://www.thekitchenwitchblog.com/