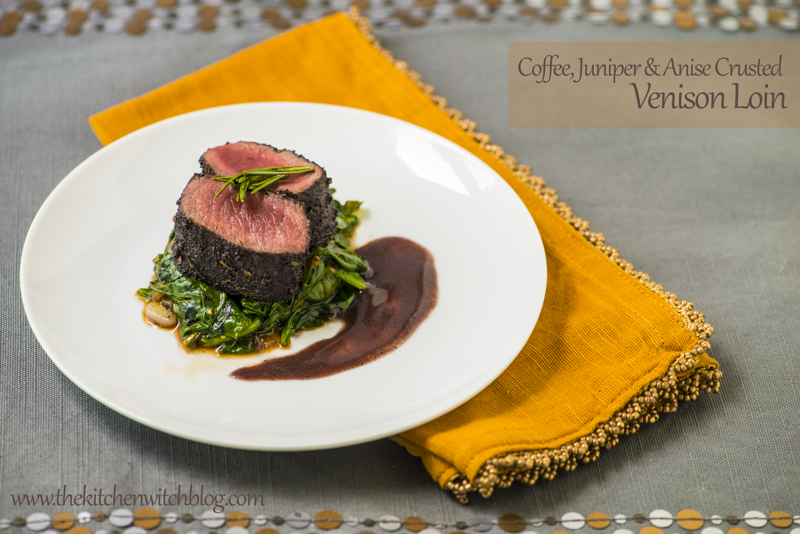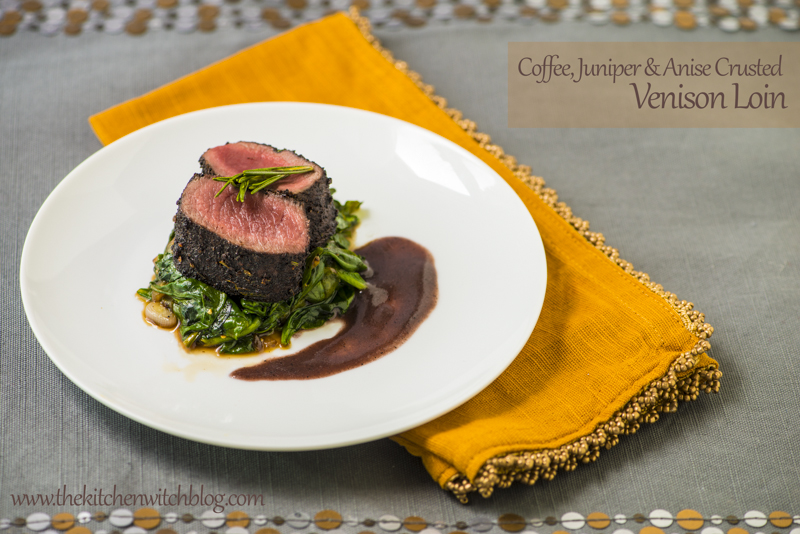 I was so happy when I got my assignment this month for Secret Recipe Club! I was assigned Tandy from Lavender and Lime. First off I'm a fan of citrus, and she obviously is too, it's right there in her title. Tandy is from South Africa, two years ago McGyver and I went on a Safari there and stayed to visit friends, you can read about that here and here. Naturally anything to do with South Africa brings back a flood of good memories.
Tandy has some serious cooking chops! Her recipes have been published in several venues, even before she started her blog. She's also won a cooking competition. Tandy makes her magic in a small kitchen with the best of ingredients. And I love this quote that she has in her about page.
Live simply. Love generously. Care deeply. Speak kindly.
When it came to choosing a recipe I went straight for her venison recipes. Lucky me, I have a freezer full of venison and I am always looking for exciting new ways to prepare it. As soon as my eyes landed on her recipe for Venison Roast with Coffee and Star Anise Rub it was love. Tandy mentioned in her intro to the recipe that she wanted to use a loin but didn't have any so she used a leg roast instead, well Tandy, I had a loin just waiting to be used.
This would be a good time to mention that what Tandy refer's to as venison are 'bokkies', as in springboks (which is also a rugby football team), blesboks, bushboks, etc. Bokkies are actually an antelope, here in the states when we use the term venison it's in reference strictly to deer. Having ate spring and blesbok before I knew that the flavor was not dissimilar and it would be no problem using deer instead of blesbok. Of course there was zero chance that I would actually be able to get my hands on one.
Speaking of not being able to get my hands on something, I went to four stores and not one of them had juniper berries. Thank goodness I had a trip to San Francisco scheduled and I was able to pick some up. Also while I was there I bought some cabernet salt which I used in place of the regular salt. There will be more on that and the rest of my trip on Friday (are you happy Debra? She's been asking me when I was going to share).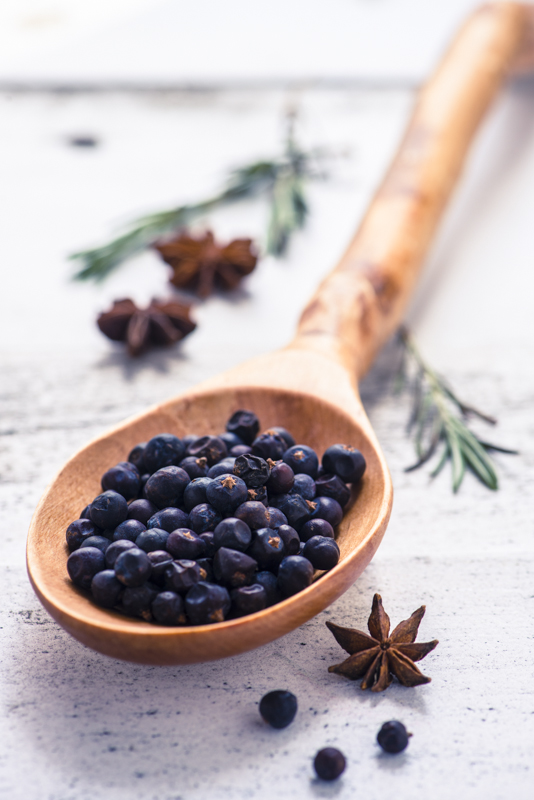 Two other ingredient modifications that I made was using fresh rosemary versus dried and upping the coffee amount to suit our tastes. Oh, I almost forgot, I only had 1 1/2 cups of wine left in my box, so I added a half cup of coffee to the marinade to make up for it. I also altered the cooking method a bit, I seared the venison in a cast iron pan and then finished it off in the oven. While the venison was resting I used the marinade to deglaze the pan and made the sauce from there. My main motivation here was getting all those crusty bits up to flavor the sauce, ok not really. My real motivation was to keep the dirty dish count down, but the other reason sounds more chef-y.
The verdict? Probably the best venison loin I have ever made. The coffee and herb crust gave a nice texture and somewhat earthy flavor. The sauce was rich and luxurious, so good that I almost wanted to drink it. And now I don't think I want my venison loin any other way! For you unfortunate souls who don't have any venison (bokkie or deer), beef tenderloin would work just as well.
Thanks Tandy for one of the best venison recipes ever! And thanks Debbi for hosting us every month!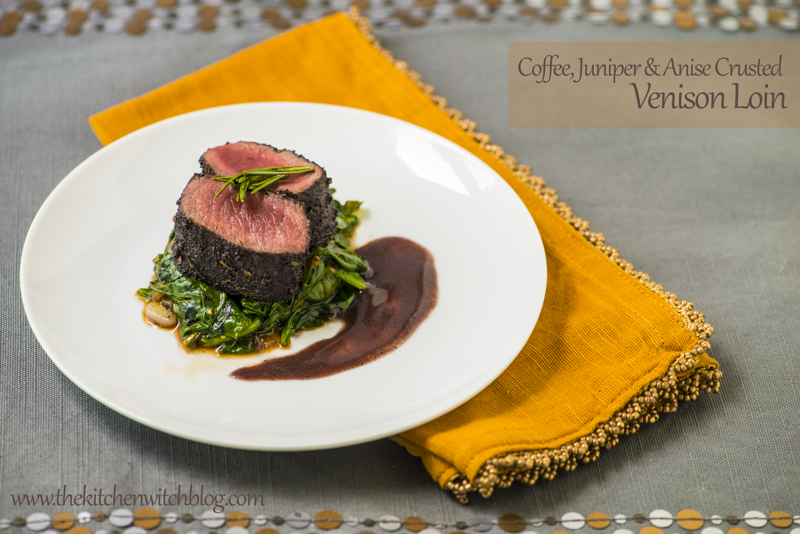 Coffee, Juniper Berry, and Anise Crusted Venison Loin
2016-06-10 19:18:37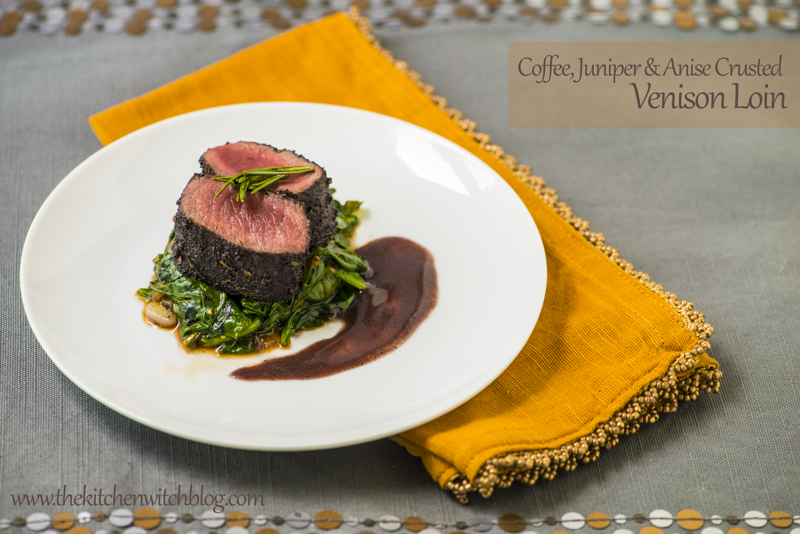 Serves 6
Ingredients
2 pound whole venison loin
Marinade
1 1/2 cups red wine
1/2 cup coffee
10 juniper berries, lightly crushed
4 sprigs thyme
2 cloves garlic, lightly crushed
Rub
1 star anise, ground up
3 juniper berries, ground up
1 large sprig rosemary, minced
2 Tablespoons ground coffee
1 teaspoon Cabernet or regular salt
freshly ground black pepper for seasoning
Venison
1 Tablespoon oil
1 Tablespoon butter
Sauce
1 teaspoon beef base
2 teaspoons arrowroot
Reserved marinade
Instructions
Preheat the oven to 350°F. Trim all the silver skin from the loin, in a bowl or zipper lock bag add all the marinade ingredients and the venison. Marinade for a minimum of 1 hour and up to 24 hours.
Remove the loin from the marinade and pat dry (reserve the marinade). Mix the rub ingredients together, and spread evenly over the loin, covering all parts.
Heat oil and butter in a large cast iron or other heavy pan over medium high heat. Sear the tenderloin on each side, approximately 2 minutes each side, until a nice crust is formed. Place the pan and tenderloin in the oven and roast till the internal temperature reaches 130°F, about 15 to 20 minutes for rare to medium rare (cook longer if you like your meat more well done).
Remove the loin to a plate and let rest. Place the pan on a burner set for a medium heat. Add the marinade to the pan and deglaze it, using a spoon to scrape up any crusty bits. Let the sauce simmer until it is reduced by half. Add the beef base. Mix the arrowroot with a little bit of water, enough to make a slurry. Whisk in the arrowroot slurry until well blended. Bring to a boil, boil for 1 minute whisking frequently, then reduce heat and continue to cook until desired consistency is achieved. Strain the sauce through a fine mesh sieve. You can whisk in 1 to 2 tablespoons if desired just before serving.
Notes
You can substitute cornstarch for the arrowroot.
The loin was served on a bed of a simple saute of olive oil, spinach leaves, shallots, red wine vinegar and S&P.
The Kitchen Witch http://www.thekitchenwitchblog.com/
Check out the reveals of our other SRC members: