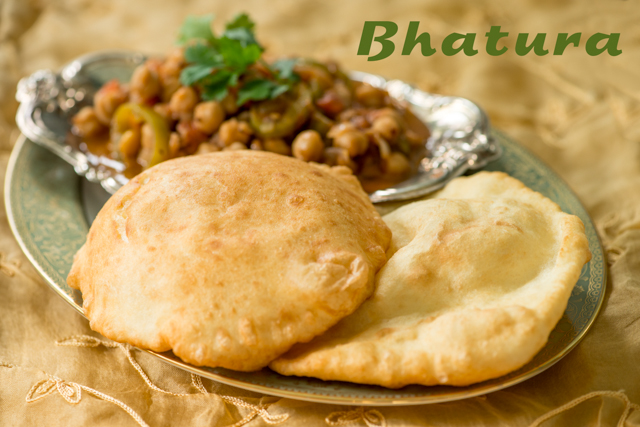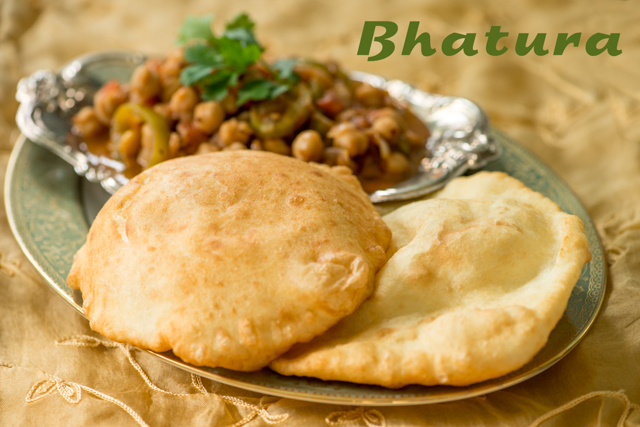 Many years ago I lived in England, it was while stationed there that I developed my love for Indian Cuisine. I love British food, especially pub fare, good and hearty! However when I wanted to go out for something special it was Indian. I would hazard to guess that next to India, England has the best Indian food in the world. The food has complex layers of flavor and spices, something your palate never grows tired of. As much as I love it I don't make it often which probably keeps the love going. It's always a special night when I cook Indian food.
While I was in photography school I friended a British gal of Indian Heritage, she was always teasing me about my food posts. "Why can't you post more food without faces?" she would lament. Sometimes you don't realize how much meat you post until someone points it out. When I got my Secret Recipe Club assignment for this month,Simply.food, I was beside myself! Simply.food is a vegetarian, world cuisine and Indian food blog. I poured through all of Nayna's Indian recipes, so much so that I was almost paralyzed with indecision. Here was a blog that would make my friend Tara smile, and I wanted to do something fabulous.
A fan of Indian breads I finally settled on a bread that I've never tried before, an intriguing bread because it was done differently than other bhatura recipes that I have thought about doing. Bhatura is a soft bread that is deep fried. The dough is rolled out and fried until puffs up, the frying separates the layers turning it into this pillowy pita type bread but much more delicate. I followed Nayna's recommendation and served the traditional Chole Masala (Chana Masala) with it.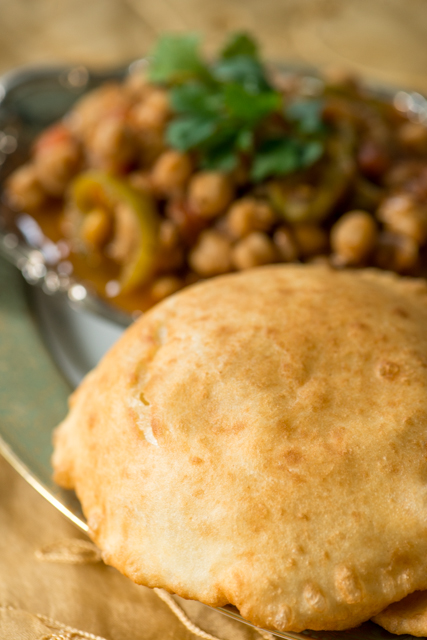 No forks needed, the bread is the vehicle by which the Chana Masala is scooped up and consumed. Chana Masala is a chickpea and tomato dish with a nice little spice (I'll be posting that next), the Bhatura is the perfect complement to the spicy dish.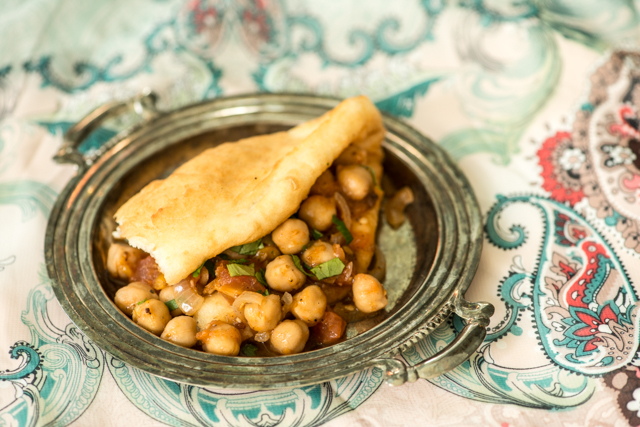 What I found unique about Nayna's Bhaturas was the use of plain white bread, self-rising flour and milk. Many Bhatura recipes call for rapid rise yeast and never have I seen one with bread! The Bhatura came together easily and I think that the addition of bread added the 'yeast' flavor without using the yeast. The benefit of no yeast means that kept properly, the dough could sit for a long period of time without the fear of over rising. Which is a bloggers dream, make and cook a couple for photos, save the dough and cook fresh for the family.
I converted Nayna's recipe from self-rising flour to regular all-purpose flour and I converted the measurements for American use. Other than that, the recipe stands as is. I will certainly be making this again and again, it was so much easier to master than roti or chapati!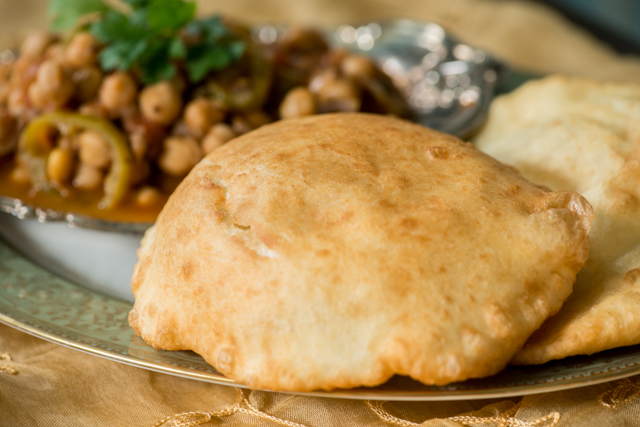 Please check out Simply.food and all of our other SRC reveals.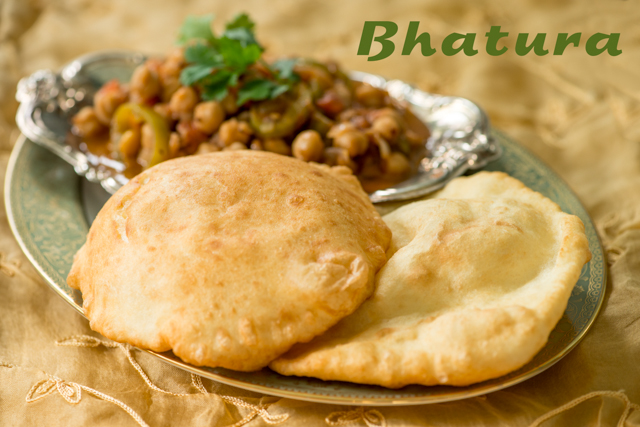 Bhatura (India Fried Bread)
2016-06-09 19:52:30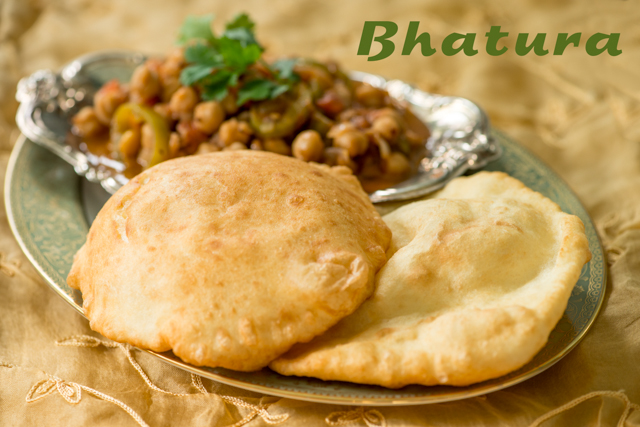 Ingredients
4 slices white bread, crusts removed and torn into pieces
3/4 cup milk
3 cups all purpose flour
4 1/2 teaspoon baking powder
1 1/4 teaspoon salt
1/2 teaspoon sugar
1/2 cup plain yogurt
1 tablespoon canola oil
Oil for deep frying
Cooking spray
Instructions
Pour milk into a microwave safe container and heat on high for 30 seconds. Add torn bread, mash bread into milk with a spoon, set aside for 5 minutes.
In a large bowl, whisk together flour, baking powder, and sugar.
Add yogurt and oil to bread mixture, and stir to combine. Add wet ingredients to dry ingredients. With hands mix until soft dough forms, knead 4 to 5 minutes. Lightly coat with oil, place back in bowl and cover with a damp paper towel. Let rest in a warm draft free spot for 1 hour.
In a large pan or wok, heat oil to 350°F.
Knead dough a few more times and divide into 12 equal balls. Flatten dough into small round patties. Spray the counter or board with a little cooking spray to keep dough from sticking. Roll into 5 to 6" rounds about 1/8" thick.
Slowly add dough to hot oil. With a slotted spatula, gently hold dough down in oil. The dough will begin to puff up, continue to keep bottom part of dough in oil until light golden brown. Flip dough over and hold bottom half down in oil until light golden brown. Drain on a paper towel.
Repeat until all bhutara is cooked. Serve with Chole (Chana) Masala.
The Kitchen Witch http://www.thekitchenwitchblog.com/
If you would like to enter to win a custom designed set of social icons, from the best foodblog web designer ever, click on the photo below!